Report from the 9 October 2019
Anniversary season of the Paris Opera: publications
The year 2019 marks a double celebration for the Paris Opera: the 350th anniversary of the Institution (founded by Louis XIV in 1669 under the name of Opera Academy) and the 30 years of the Bastille Opera, inaugurated in July 1989 by President Mitterrand. A unique occasion that inspired several works and publications.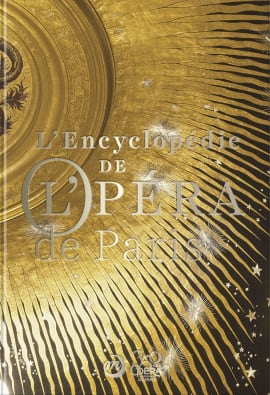 Under the direction of Henri Loyrette and Sarah Barbedette.
Since 1669, the Paris Opera's stages and workshops have welcomed many prime creative artists. Composers, choreographers, dancers, singers, musicians, painters, set and costume designers, stage directors, managers and administrators… all of them had an impact on the Institution and on its art. Fifty prominent searchers contributed to the elabortion of this encyclopaedia. A book that opens many doors of the Paris Opera and its two theatre houses, the Palais Garnier and the Bastille Opera.
Curator and Art historian, Henri Loyrette was Head of the Orsay Museum (from 1994 to 2001), then of the Louvres (2001-2013). As a specialist in 19th century art, he wrote many articles and publications and regularly supervises exhibitions, such as Degas at the Opera (Orsay Museum, 24 September 2019 - 19 January 2020).
Sarah Barbedette is head of the Dramaturgy, Edition and Communication Department at the Paris Opera. She has a PhD in French Comparative Literature and is a specialist in transdisciplinary Art. She published Poétique du concert, à la lumière du tableau de Nicolas de Staël and a paper on conductor Pierre Boulez at the occasion of the exhibition "Pierre Boulez" at the Paris Philharmonie. 
Auteurs :
Aude Ameille, Mathias Auclair, Cécile Auzolle, Olivier Bara, Mickaël Bouffard, Sylvie Bouissou, Philippe Bourdin, Jean-Christophe Branger, David Chaillou, Elsa Cherbuy, Myriam Chimènes, David Christoffel, Emmanuelle DelattreDestemberg, Pascal Dénecheau, Katherine Ellis, Andrea Fabiano, Emilie Fissier, Julien Garde, Nancy Goldner, Jérôme de La Gorce, Rebecca HarrisWarrick, Joël Huthwohl, Sylvie Jacq-Mioche, Catherine Join-Diéterle, Martine Kahane, Hervé Lacombe, Corinne Legoy, Jean-Michel Leniaud, Stéphane Lissner, Roxane Martin, Michel Noiray, Claire Paolacci, Delphine Pinasa, Aurélien Poidevin, Alain Poirier, Florence Poudru, Pierre Provoyeur, Emmanuel Reibel, Cécile Reynaud, Corinne Schneider, Mathieu Schneider, Charlotte Segonzac, Solveig Serre, Agnès Terrier, Jean-Philippe Thiellay, Jean-Michel Vinciguerra, Camille Riquier Wautier, Jean-Claude Yon.  
---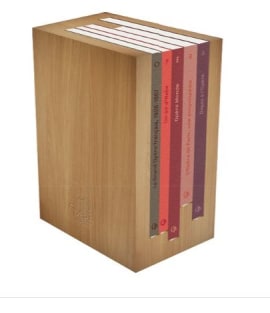 The Réunion des Musées Nationaux-Grand Palais (a French cultural organization) is publishing a limited prestige box (only 50 sets) combining the 4 catalogues exhibition specially edited for the Paris Opera 350th anniversary, and completed with the Paris Opera Encyclopaedia. Each of these books is a first, numbered edition with a cover designed for this occasion. These 5 works are displayed in a wooden case stamped with the "Opéra 350 ans" logotype.
The 4 exhibition catalogues on the anniversary season can also be purchased separately.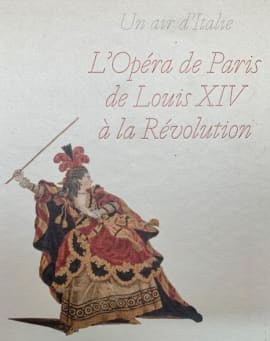 Un Air d'Italie. L'Opéra de Paris de Louis XIV à la Révolution
Size: 22 x 27 cm
192 pages, 115 illustrations
Under the direction of Christian Schirm, Jean-Michel Vinciguerra and Mickaël Bouffard, Co- edited by RMN-GP-Bibliothèque nationale de France, in association with the Paris Opera.

Price: 39€ 
---
Degas à l'Opéra

Size: 23,5 x 30,5 cm
328 pages, 200 illustrations
Under the direction of Henri Loyrette, Co- edited by RMN-GP – Musée d'Orsay
Price: 45€
---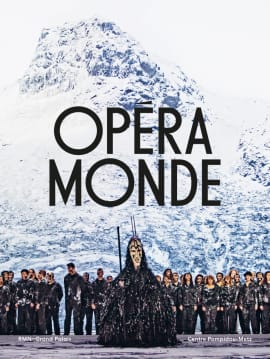 Opéra Monde. La quête d'un art total
Size: 21,6 x 28,8 cm
320 pages, 240 illustrations
Under the direction of Stéphane G. Roussel, Co- edited by RMN-GP – Centre Pompidou Metz
Price: 49€
---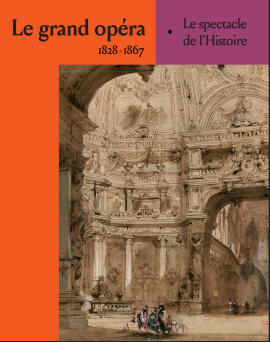 Le grand opéra 1828-1867, le spectacle de l'Histoire

Size: 22 x 27 cm

192 pages, 100 illustrations

Under the direction of Romain Feist and Marion Mirande, Co-edited by RMN-GP, in association with the Paris Opera.
Price: 39€
---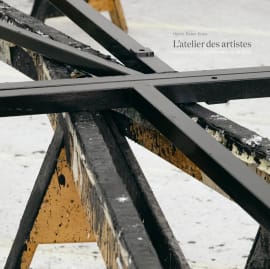 L'atelier des artistes, métiers d'art à l'Opéra national de Paris
Pictures: Heinz Peter Knes
Text: Aurélie Filippetti

"When the photographer lays his camera on artistic careers at the Paris Opera"
An opera means singers, an orchestra, a chorus, a conductor and a production director. But a successful performance relies on many other activities, most of the times more hidden to the public eye. To appreciate them to their fair value, Berliner photographer Heinz Peter Knes was given free reins to reveal the job of these craftsmen and women. From costumes designers to make-up artists, upholsterers and scenery engineers, Knes dives in the mazes of the Opera workshops to discover the unique expertise of the Institution's craft crew. Wigmakers, painters, sculptors, blacksmiths… Fussing in the backstage area to forge convincing decors, 180 artisans (divided in 11 different areas) work there permanently, dispatched over 3 structures: the Palais Garnier, the Bastille Opera and the Berthier workshops.

Size: 30 x 30 cm
128 pages, 115 pictures
Price: 32€

Co-published by the Paris Opera
Born in 1969 in Germany, Heinz Peter Knes is working and living in Berlin. Between 1993 and 1999 he studied at the Dortmund University. His has been published in several magazines (including Spex, 032c, Dutch, Purple, Readymade, Freier, i-D, Art Review, Butt or Nylon) and was exposed in many solo and collective exhibitions. He co-founded the photofanzine Strahlung and regularly works with the brand Bless. A selection of Heinz Peter Knes' pictures have been exposed at the Bastille Opera and the Palais Garnier since September 2019.
Aurélie Filippetti: French politician and novelist.
---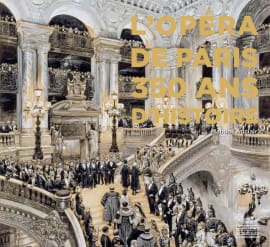 L'Opéra de Paris, 350 ans d'histoire
Author: Mathias Auclair

In 1669, King Louis XIV founded the Opera Academy, marking the birth of the Paris Opera that celebrates this year its 350th anniversary. In this work, Mathias Auclair explores the history of the Institution and its arts, as well as the stories of the managers, composers, writers, artists, choreographers, producers, musicians, singers and dancers that forged and had an impact on its stage. Based on the different programming that marked this Opera house over time and a rich iconography, this book offers a journey through music, dance, costume, stage production and designs. A voyage from the first Italian operas brought to the Royal court by Mazarin, thus initiating the birth of French operas, to the modern performances of a worldwide stage. 
Mathias Auclair is General Curator and director of the Bibliothèque nationale de France Music Department. He wrote many works, catalogues and articles on the Paris Opera's history that has been one of his main research domains for the last twenty years.
Major partners of the paris Opera's 350th anniversary