(La bande à) LAURA
Dance - Young Audiences Gaëlle Bourges
Amphithéâtre Olivier Messiaen - from 08 to 10 December 2022
About
In few words:
After almost a few years scandals and 160 years of speeches by art historians about Manet's Olympia, (La bande à) LAURA questions the presence of the two women in the painting to give it a historical, social, and symbolic dimension. The four performers on stage bring a new look on the work by questioning the erasure by history of the identities of the two protagonists: Laure and Victorine.
All audiences performances
9 December 2022, at 8pm
10 December 2022, at 3pm
10 December 2022, at 8pm 
School performances – Booking conditions
8 December 2022, at 2pm
9 December 2022, at 2pm

Ticket prices
Adults - 16€
Under 15 - 5€
School - 5€
(La bande à) LAURA, The keys to the show
The "Keys to the show" are meetings around the creations of the Academy, allowing to apprehend the work and the reading proposed by the artists. All interested people (teachers or not) are invited to come and meet the artists and discuss with them. The performances thus become accessible to all audiences.
Small conference proposed by the artist Gaëlle Bourge around the performance (La bande à) LAURA.
Tuesday 29 November 2022 at 6pm
at the Studio Bastille
(La bande à) LAURA

Performance

Conception and narrative :

Gaëlle Bourges

Dresses :

Anne Dessertine

Costumes and stage prop :

Anne Dessertine

Gaëlle Bourges

Lighting design :

Abigail Fowler

Singing accompaniment :

Olivia Denis

Carisa Bledsoe

Helen Heraud

Tatiana Gueria Nade

Julie Vuoso
Whether you're a member of Arop or not, the friends of the Opera can reserve seats for you on all performance dates, including those not yet open for sale and those announced as sold out.
Gallery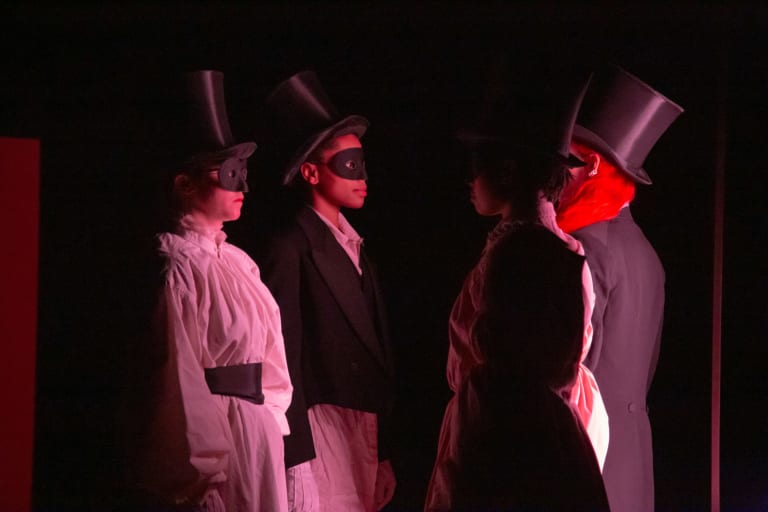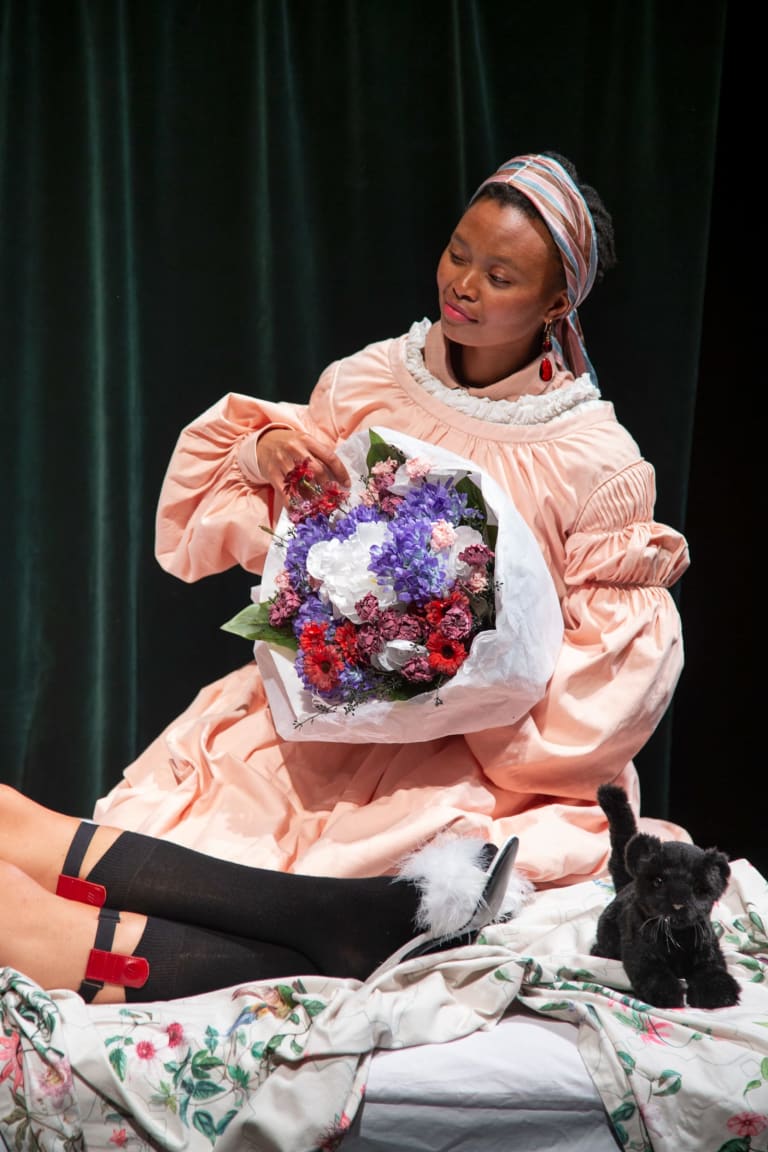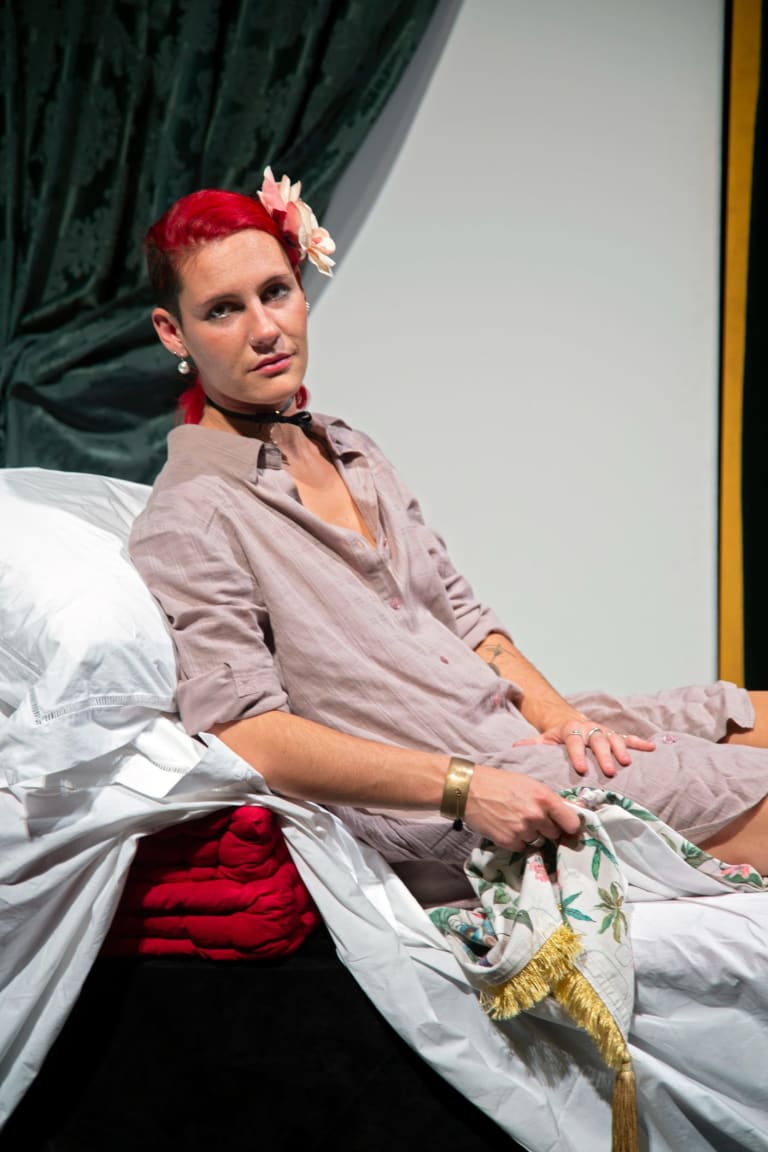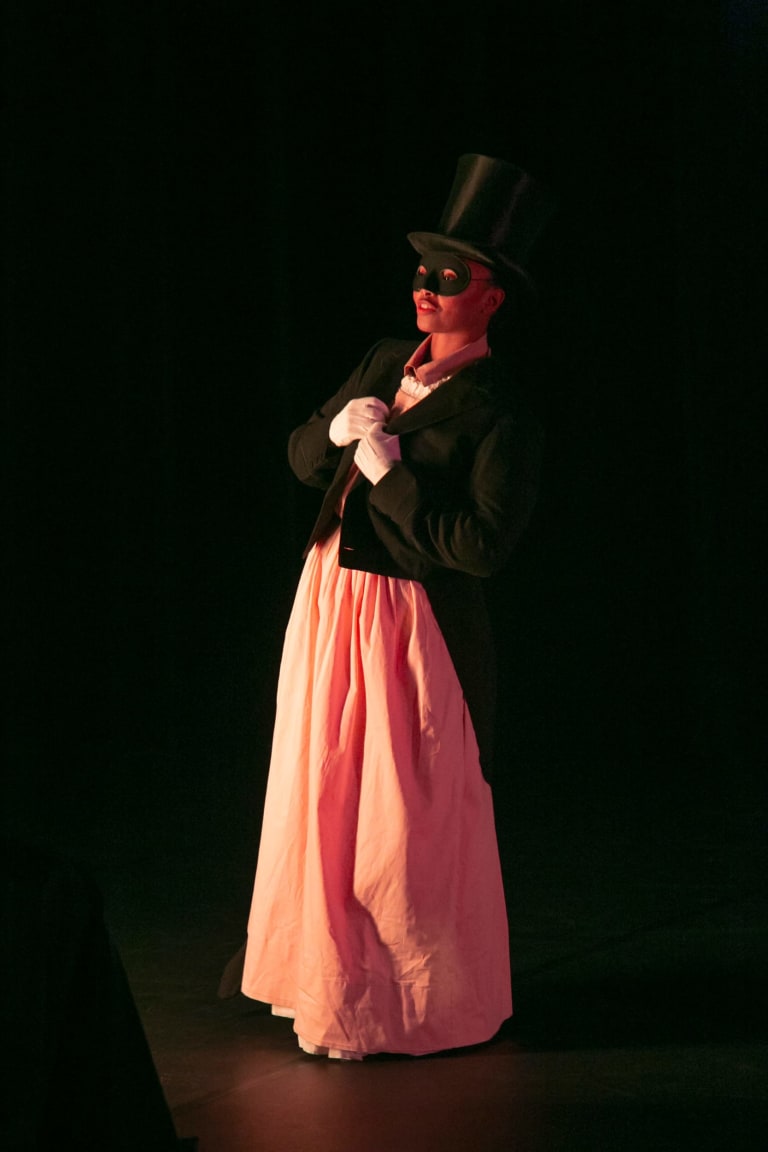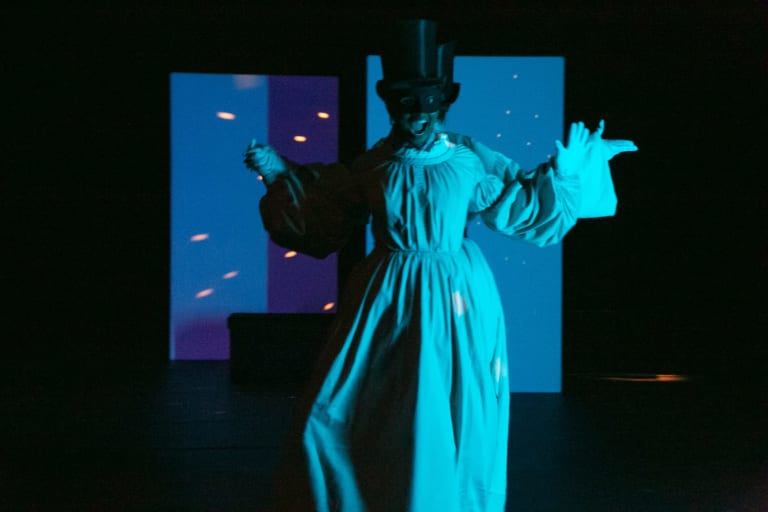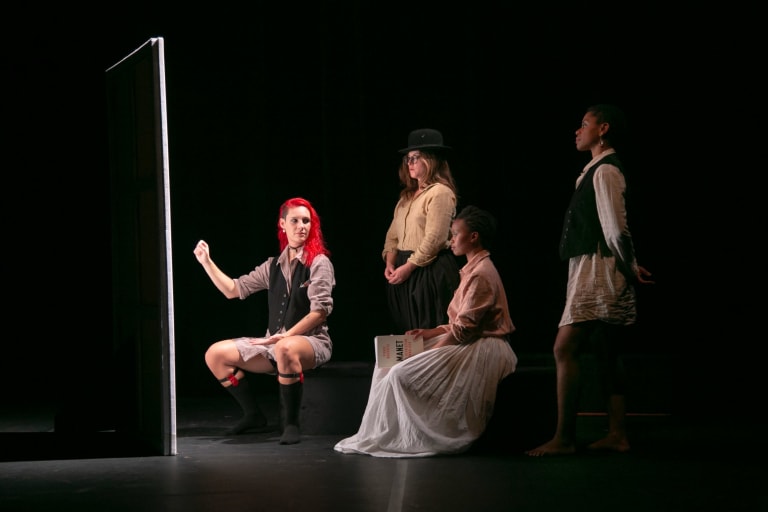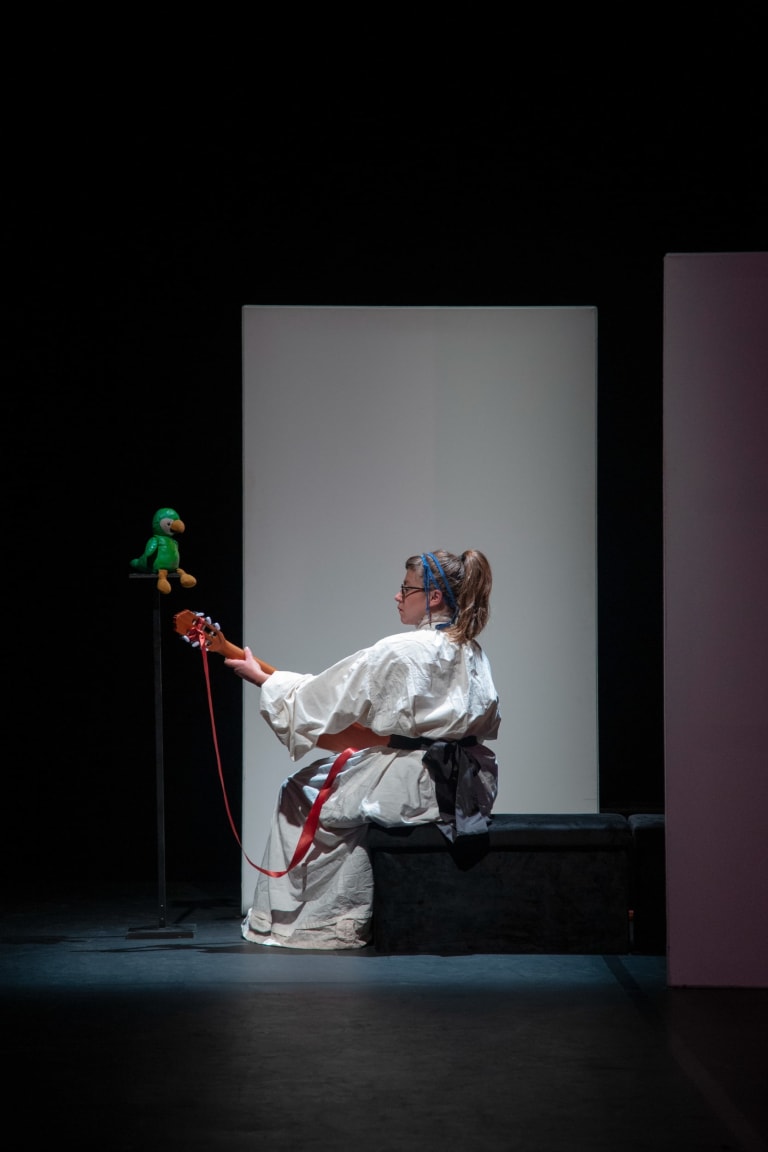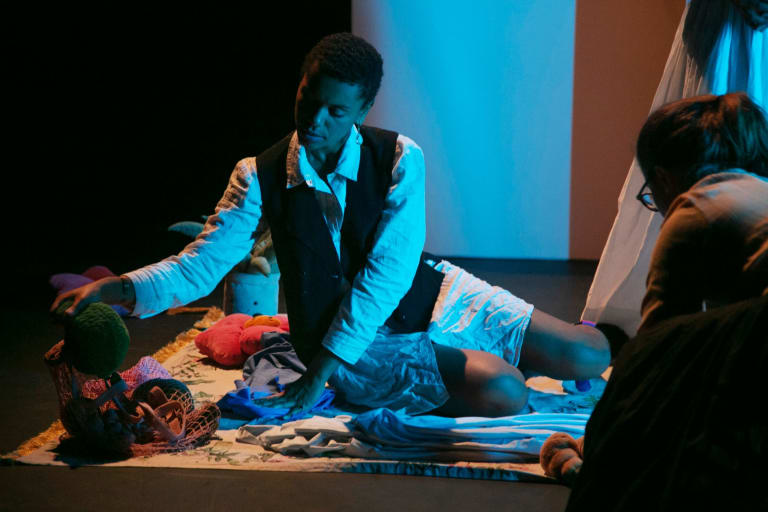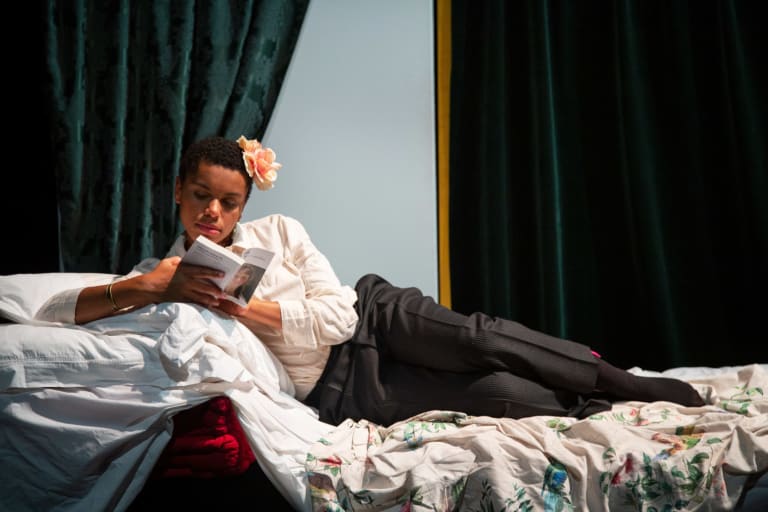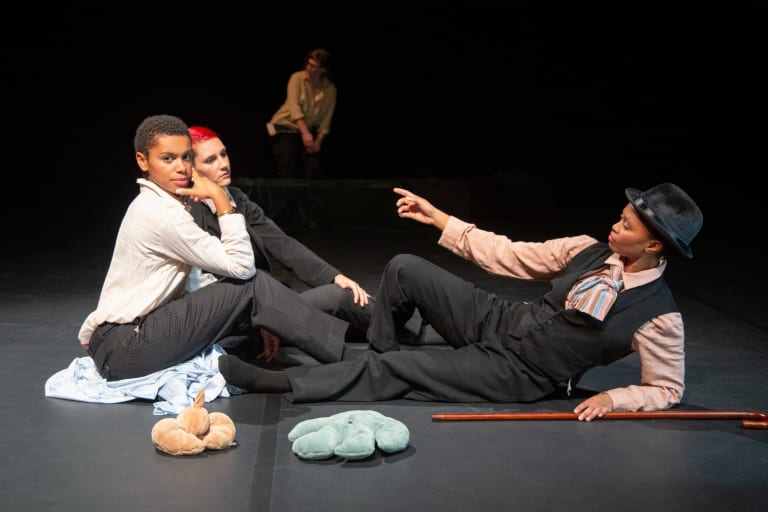 10/13 :
© Danielle Voirin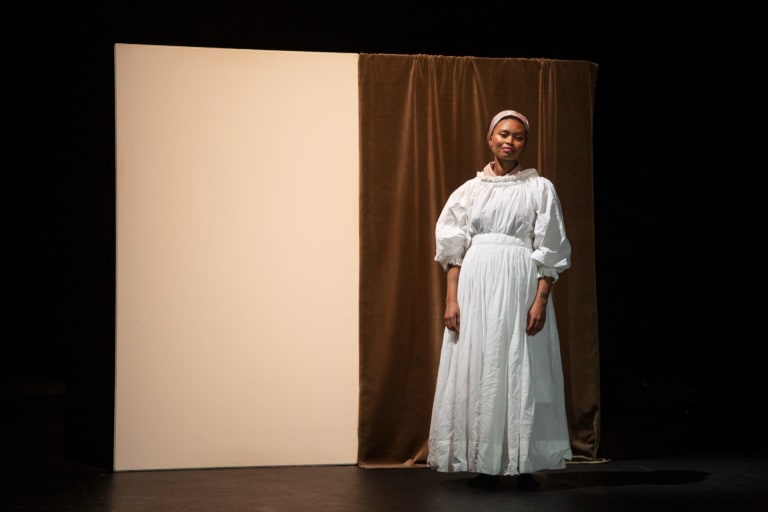 11/13 :
© Danielle Voirin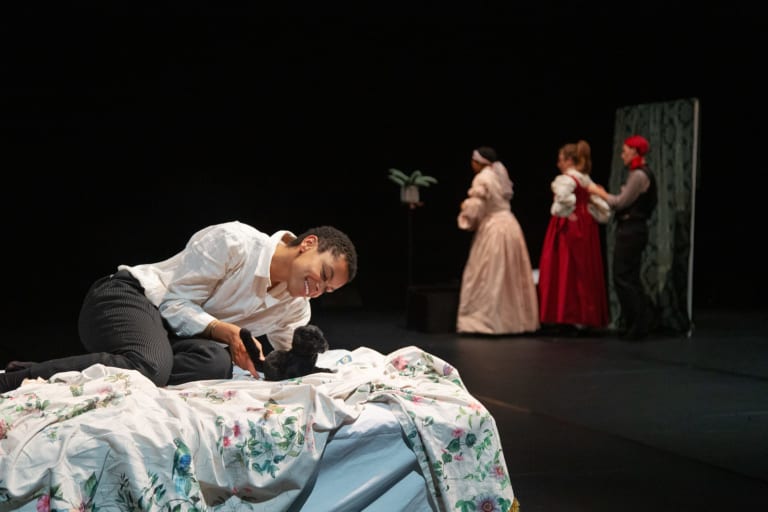 12/13 :
© Danielle Voirin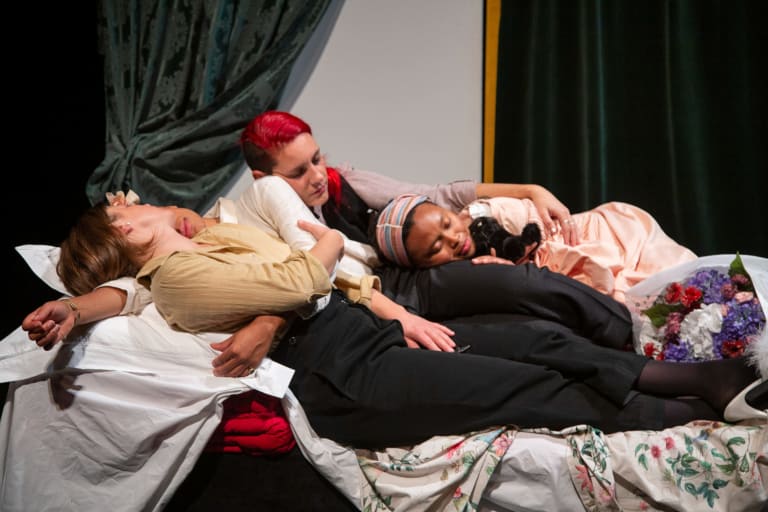 13/13 :
© Danielle Voirin
[TRAILER] (La bande à) LAURA de Gaëlle Bourges
On-site Services
Cloakrooms

Free cloakrooms are at your disposal. For safety reasons, the Opera does not accept scooters, rollerblades, skateboards, electric scooters or bulky luggage. The cloakrooms are closed during the day.

Bars

Bars offering drinks and light refreshments are available in the public areas, 45 minutes before each performance and during intervals. To avoid queuing during the interval you can place your order as soon as you arrive at the theatre.

Boutiques

A selection of works on CD and DVD and a variety of items from the world of opera and dance are available on our various boutiques: Online store and The Opéra Bastille Shop.


Parking

You can park your car at the Q-Park Opéra Bastille. It is located at 34 rue de Lyon 75012 Paris.