Young Audiences - Opera - Production by the Academy
The Cunning Little Vixen
Leoš Janáček
Amphithéâtre Olivier Messiaen - from 09 to 16 April 2016
About
In few words:
"The forest was darker than the night and I felt free!" sings the Little Vixen, as she tells the Fox how she managed to escape the Forester who was trying to capture her. This adaptation of Leoš Janáček's opera puts the spotlight on the adventures of Bystrouška (the Little Vixen) in a make-believe world where animals talk, sing and live among humans, and die and are reborn. It is a philosophical tale that evokes the relationship between animals, mankind, nature, freedom, and the passage of time. The music, inspired by the folklore of Central Europe, punctuates the exploits of all the characters and brilliantly depicts this unusual world.
Public Performance - See performances
9 April 2016 at 8 pm
13 April 2016 at 3 pm
16 April 2016 at 3 pm and 8 pm
School Performances - How book?
11 April 2016 at 2 pm
12 April 2016 at 2 pm
14 April 2016 at 2 pm
Workshops The Cunning Little Vixen, my parents and I
2 April 2016 at 10:30 am
Linguistic and musical training
Whether you're a member of Arop or not, the friends of the Opera can reserve seats for you on all performance dates, including those not yet open for sale and those announced as sold out.
Gallery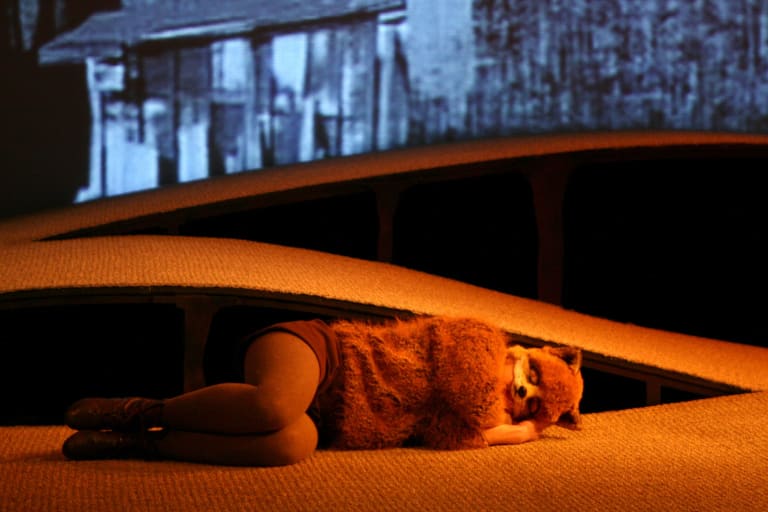 1/4 :
© Xavier Pinon / OnP