English National Ballet
Palais Garnier - from 21 to 25 June 2016
English National Ballet
Ballet Guest company - Tamara Rojo
Palais Garnier - from 21 to 25 June 2016
About
In few words:
The English National Ballet, the prestigious London company founded in 1950 by former dancers of the Ballets Russes, has been invited to dance at the Paris Opera for the first time. Under the direction of the talented Spanish ballerina Tamara Rojo, who has led the company for two years now, the company is presenting one of the most famous ballets in its repertoire: Marius Petipa and Konstantin Sergeyev's version of Le Corsaire in a revival by Anna-Marie Holmes. This extravagant fantasy, first performed in Paris in 1856 with choreography by Joseph Mazilier, was introduced into Russia by Jules Perrot. In 1899, it was revived by Marius Petipa who transformed it into a spectacular and colourful grand ballet. The storyline, based on a poem by Lord Byron, sets the action in the ancient Turkish city of Adrianople.
The hot-headed corsair Conrad falls in love with the beautiful Medora, ward of the slave merchant Lankedem and coveted by the powerful Pasha. Isaac, a companion of Conrad, and Gulnare, a beautiful slave in love with the Pasha, join the intrigue. Abductions, shipwrecks, revolts, poisonings and reconciliations propel the dancers along on an epically romantic journey recounting the thwarted loves of the two heroes. The technically demanding choreography highlights the talents of the entire company.
Le Corsaire

Ballet in a prologue and three acts

Libretto :

Jules-Henri Vernoy de Saint-Georges

Joseph Mazilier

Music :

Adolphe Adam

Cesare Pugni

Leo Delibes

Riccardo Drigo

Prince Pyotr van Oldenburg

Ludwig Minkus

Yuly Gerber

Baron Boris Fitinhof-Schnell

Albert Zabel

Choreography :

Anna-Marie Holmes

After :

Marius Petipa

Constantin Sergeyev

Set design :

Bob Ringwood

Costume design :

Bob Ringwood

Lighting design :

Neil Austin

Gavin Sutherland

21 > 25 june 8 pm

Alex Ingram

25 june, 2.30 pm
Whether you're a member of Arop or not, the friends of the Opera can reserve seats for you on all performance dates, including those not yet open for sale and those announced as sold out.
Gallery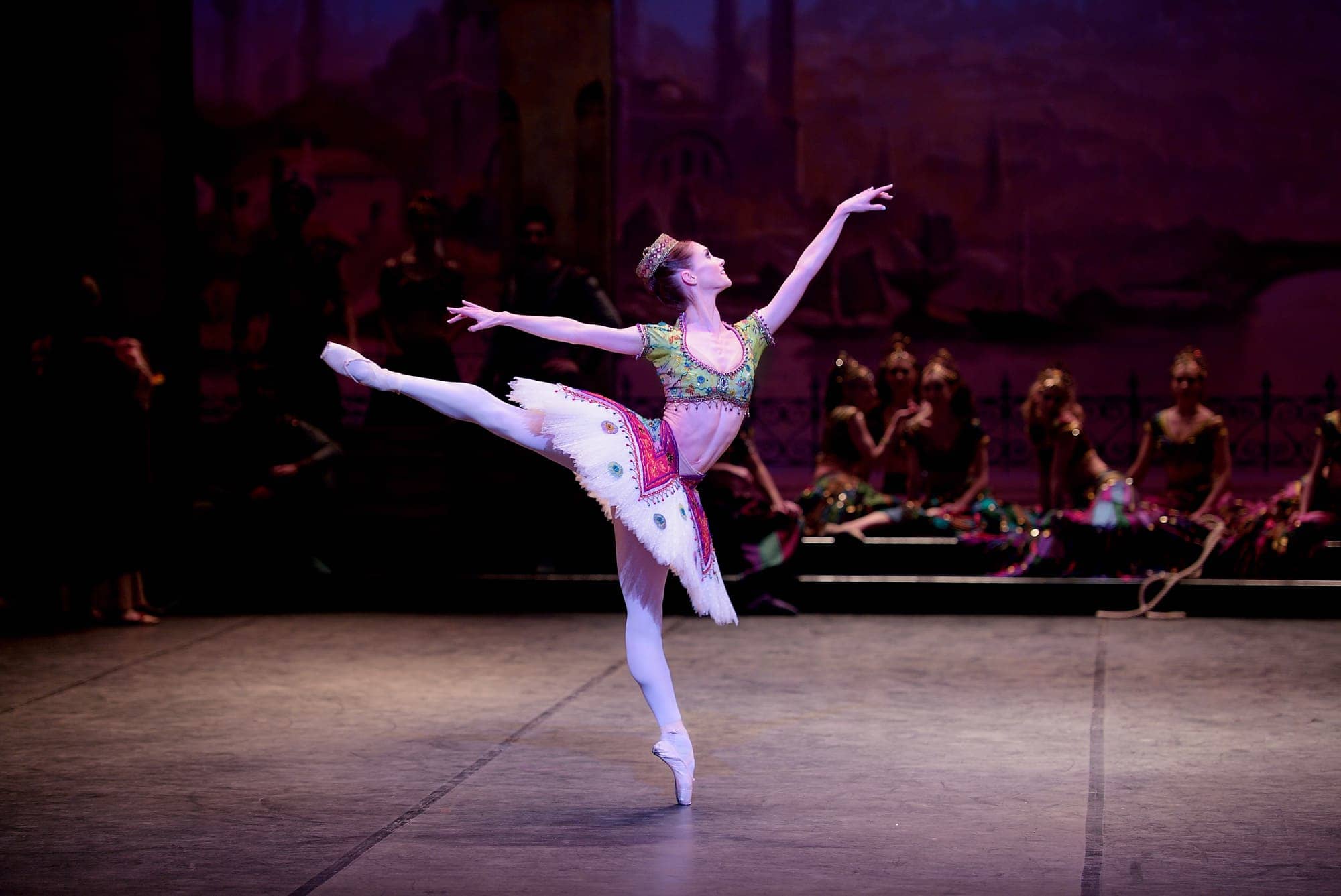 1/10 :
© Laurent Liotardo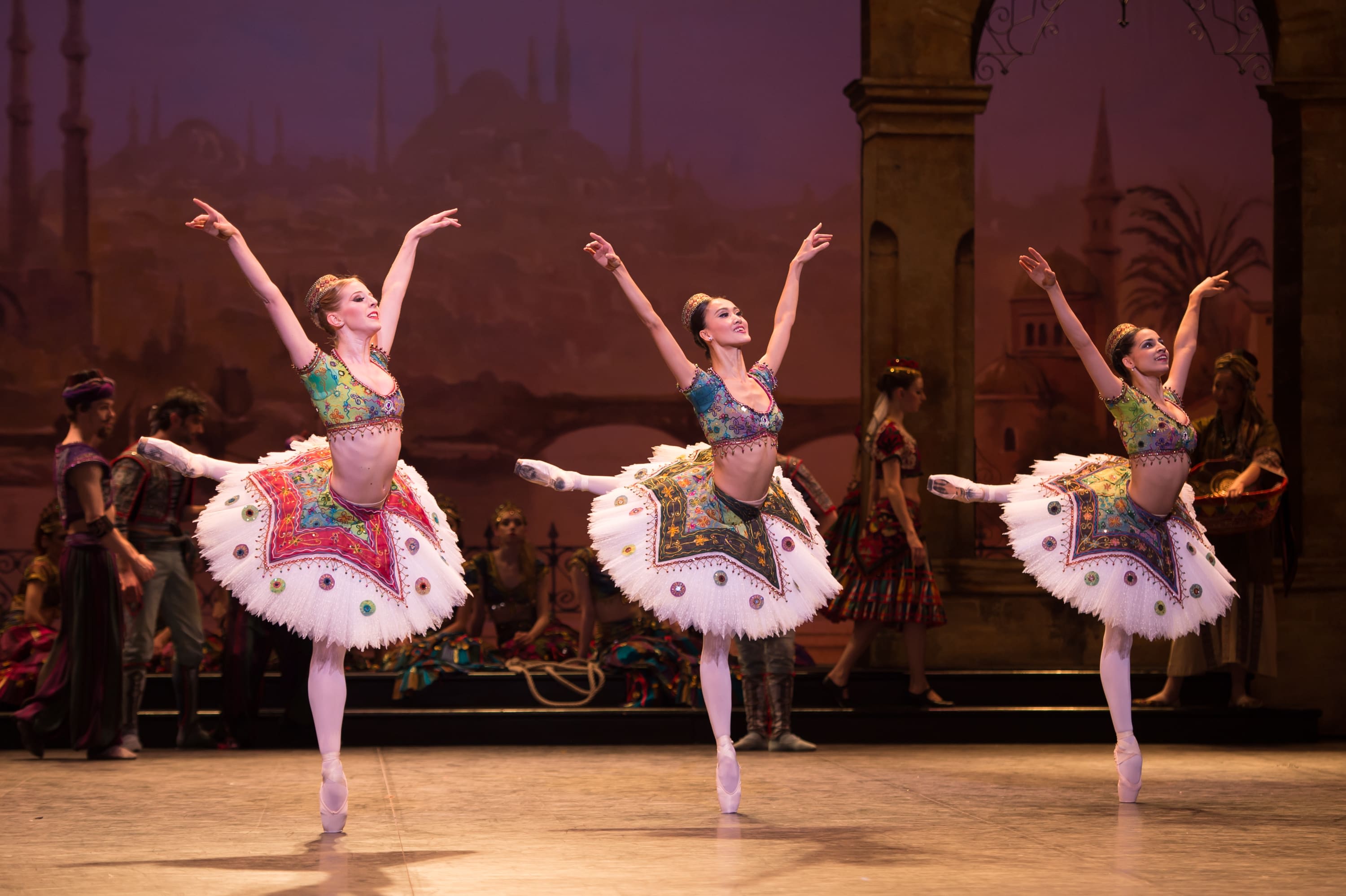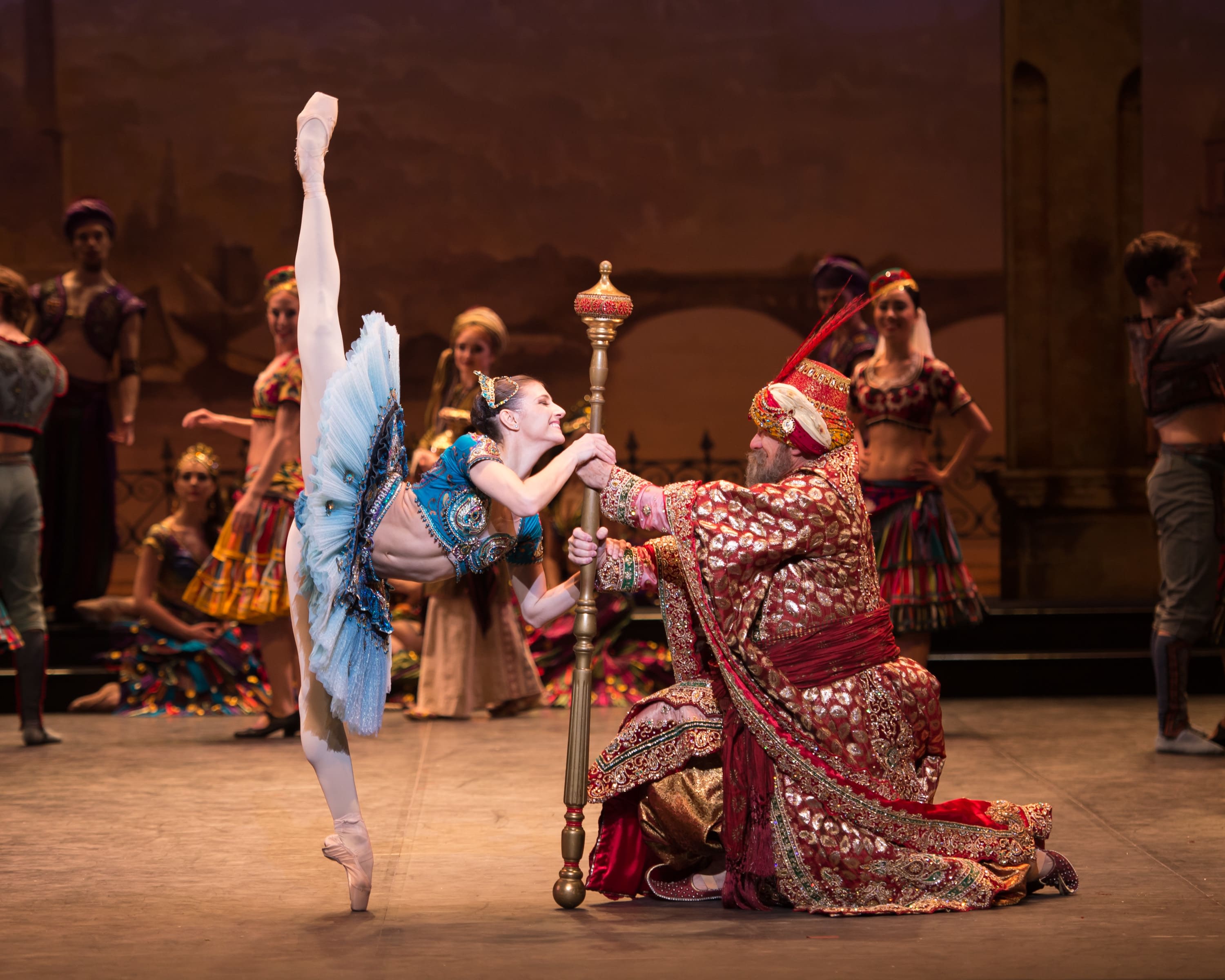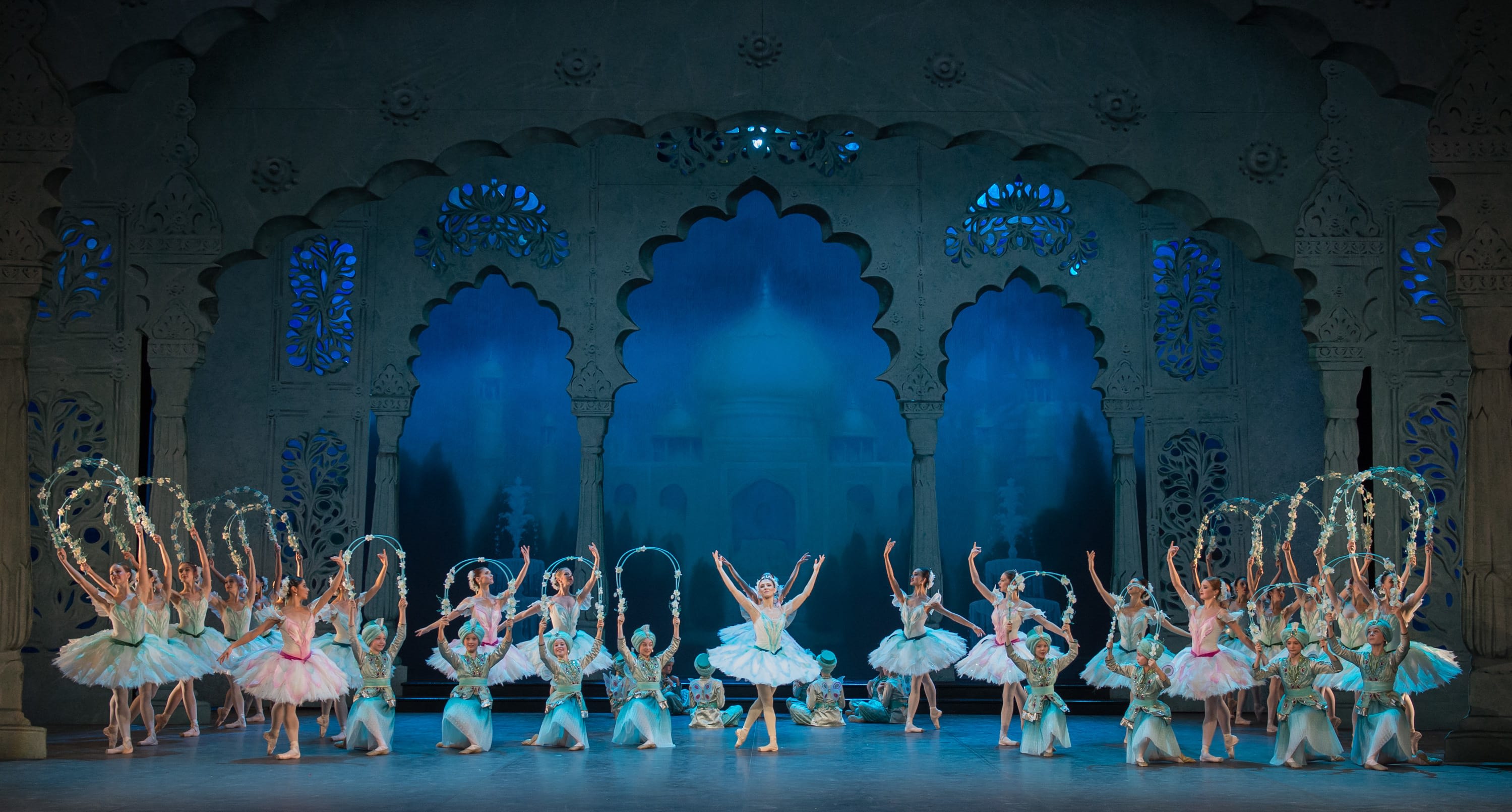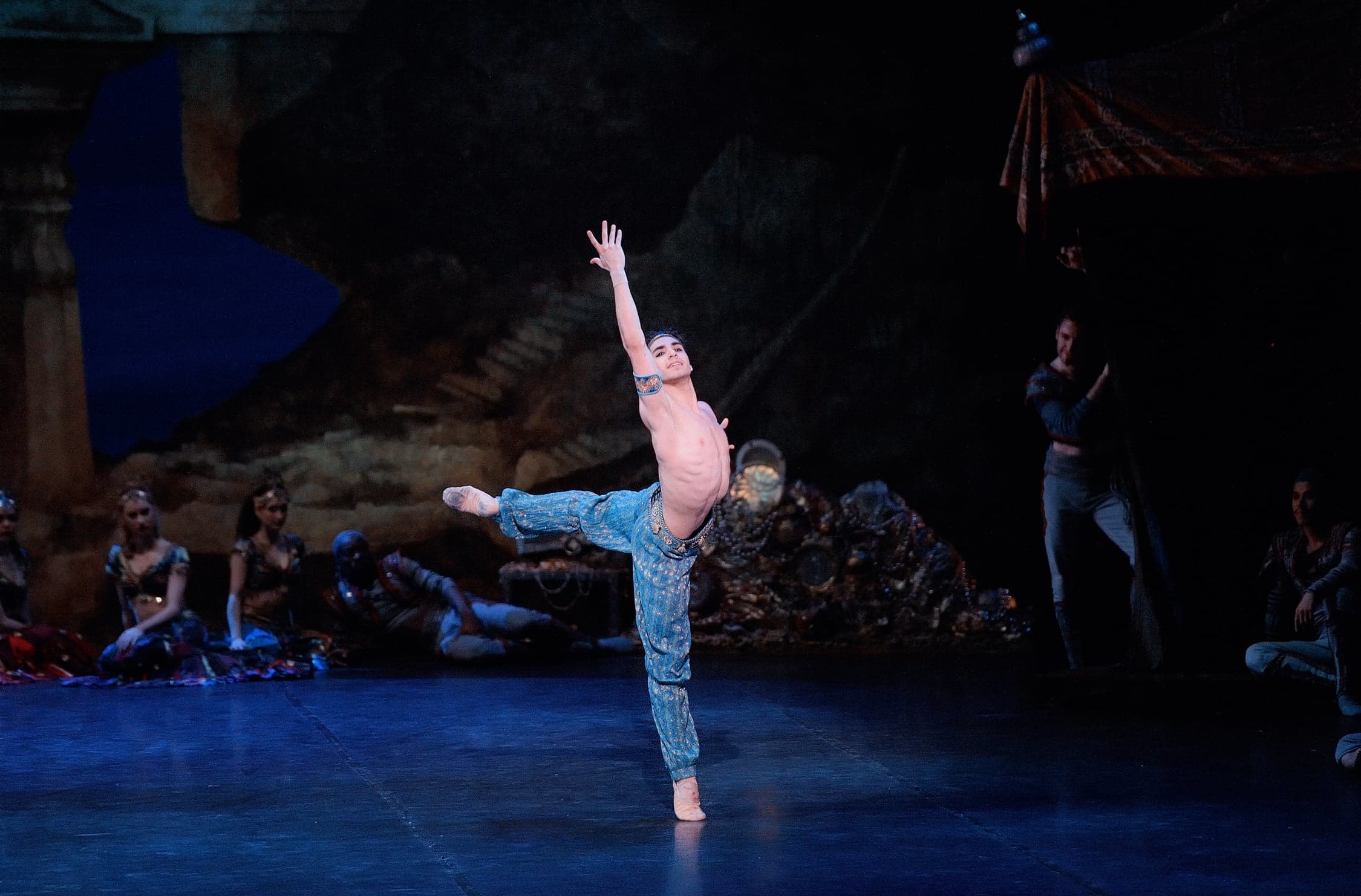 5/10 :
© Laurent Liotardo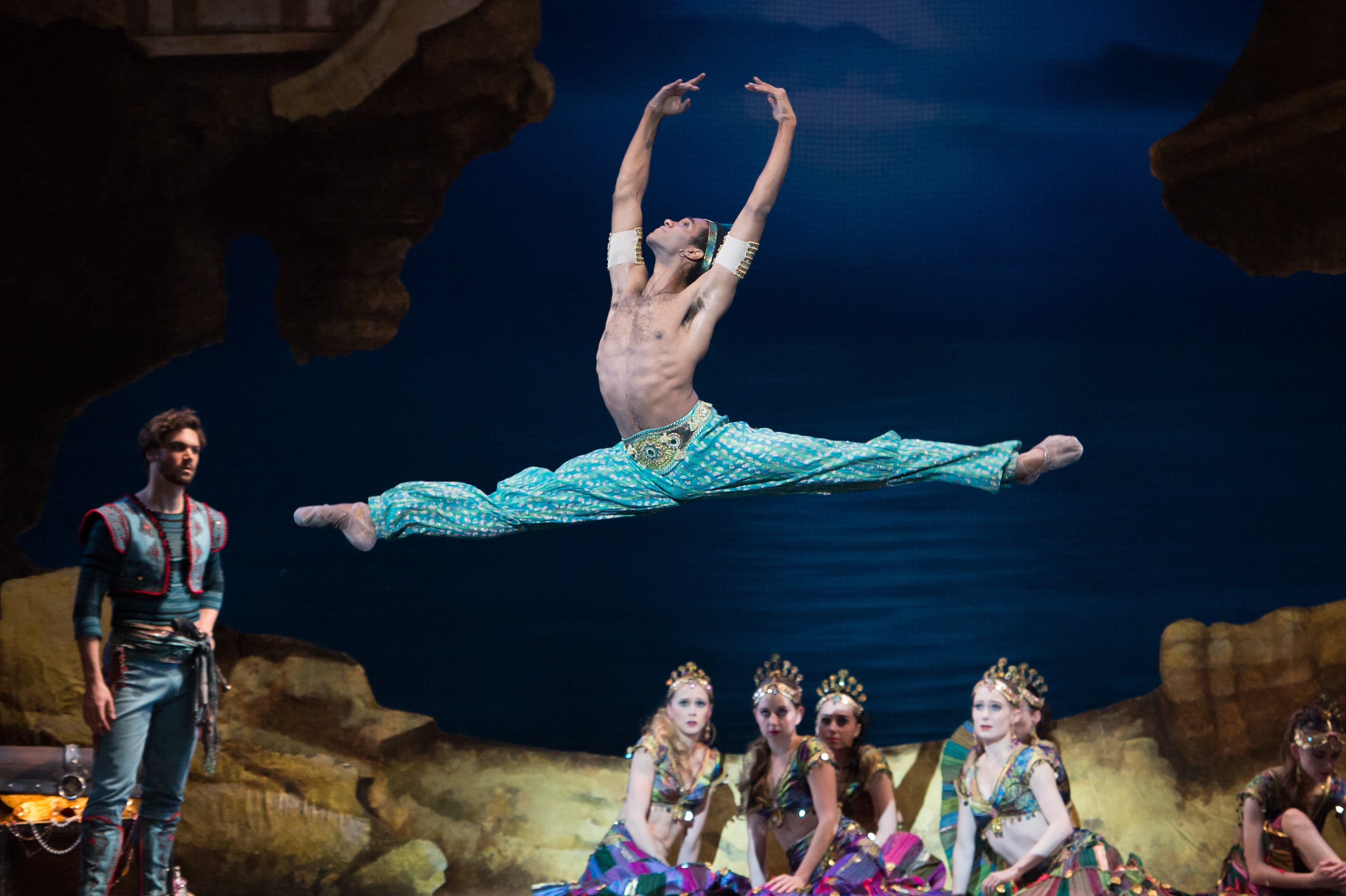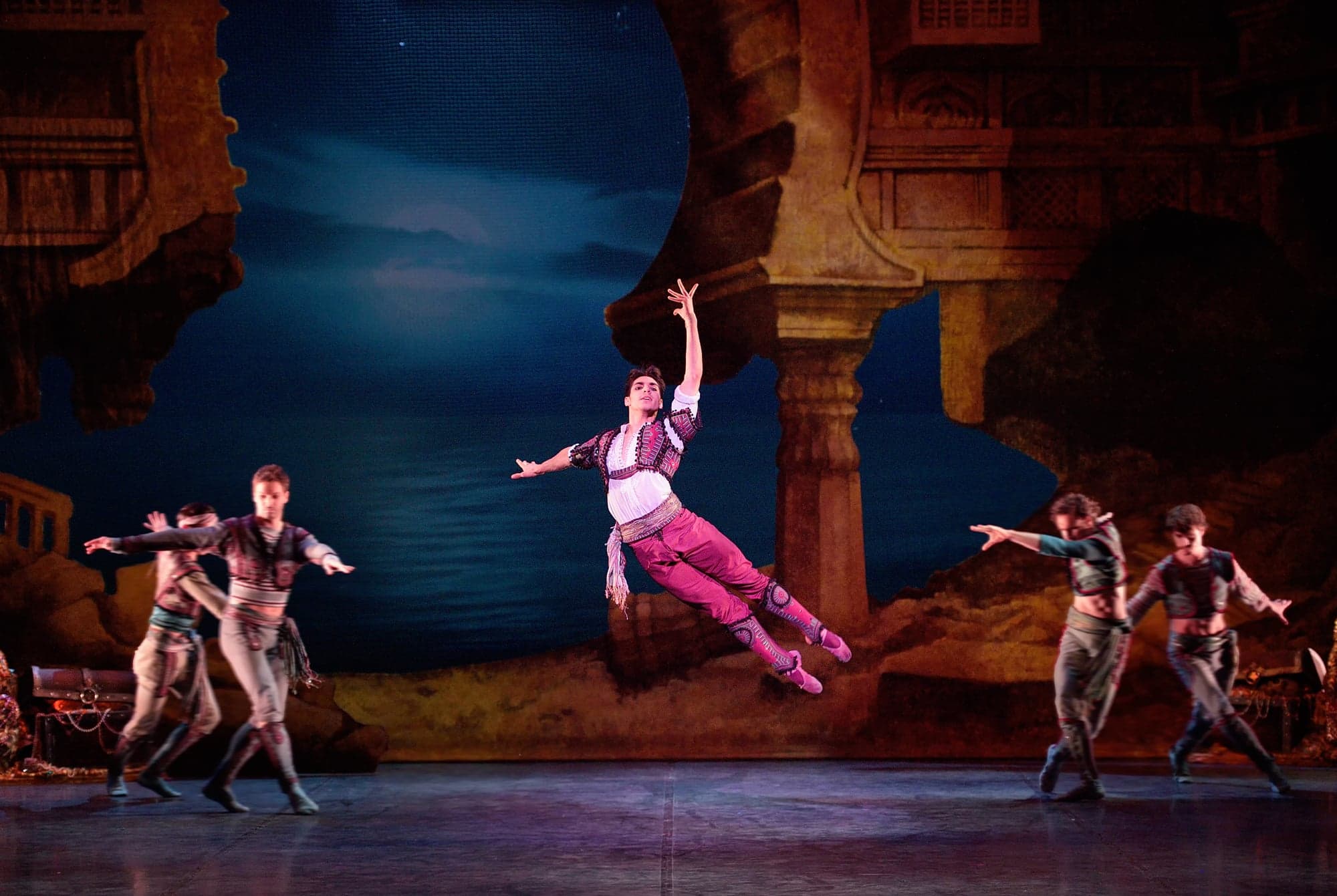 7/10 :
© Laurent Liotardo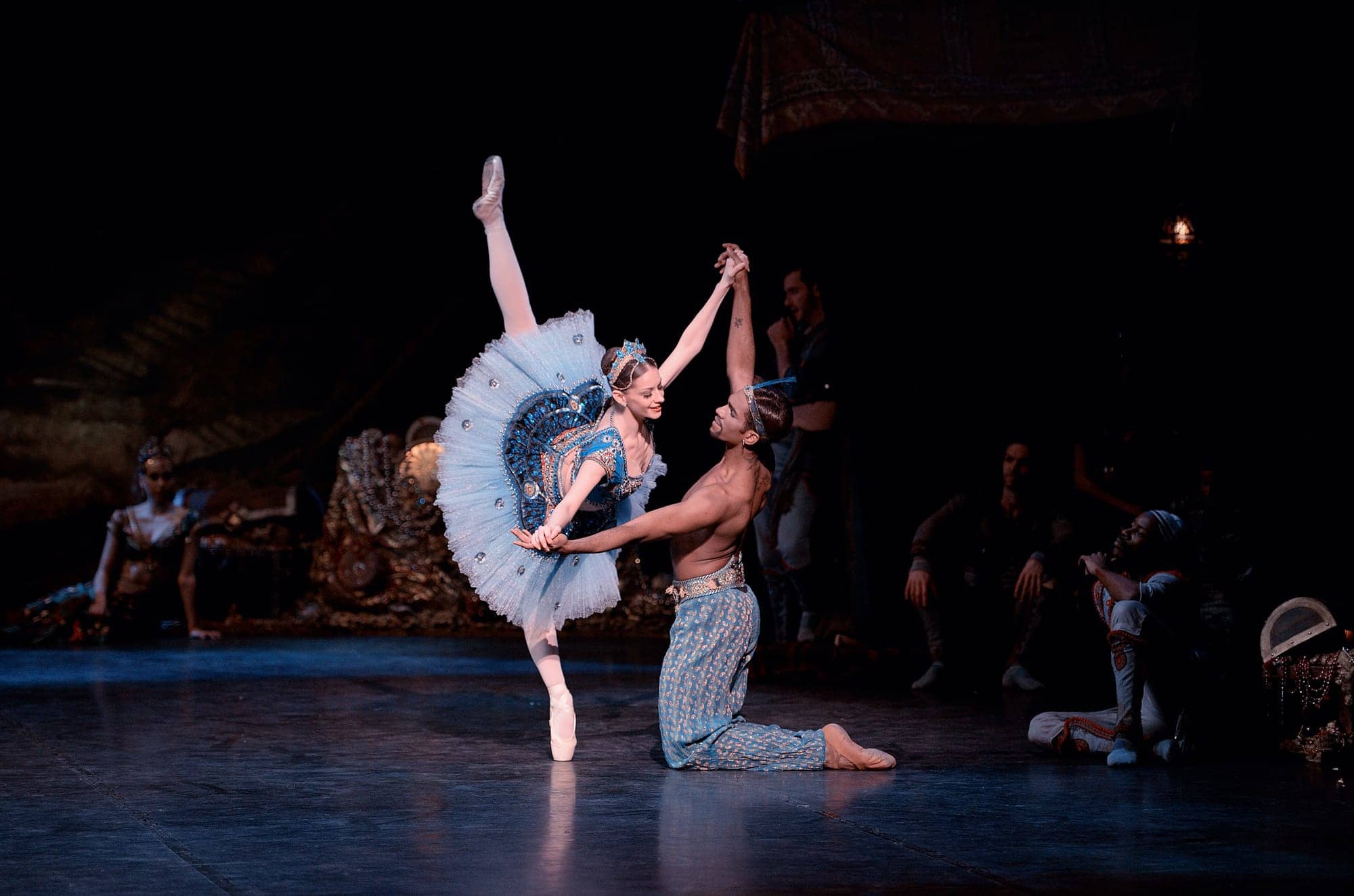 8/10 :
© Laurent Liotardo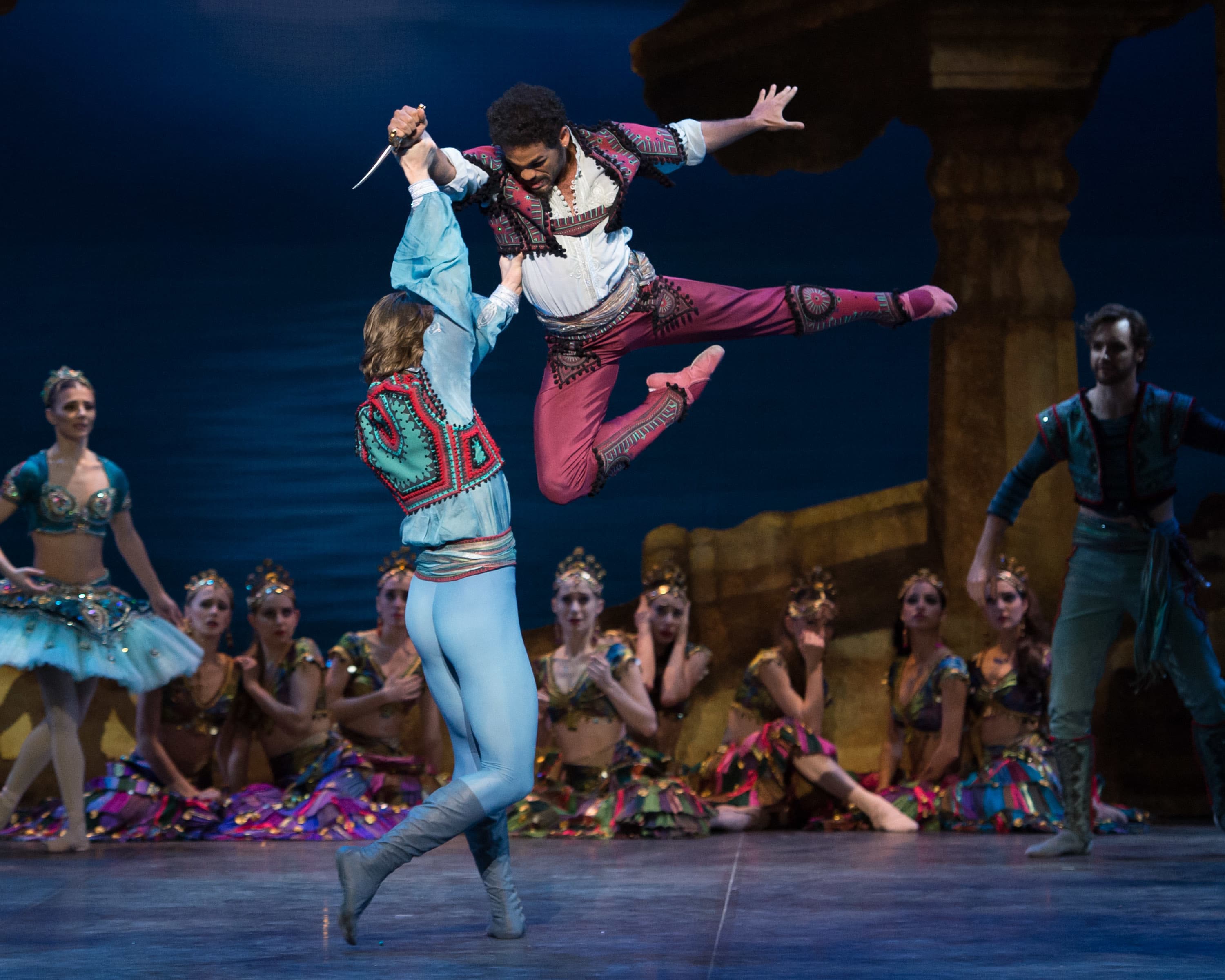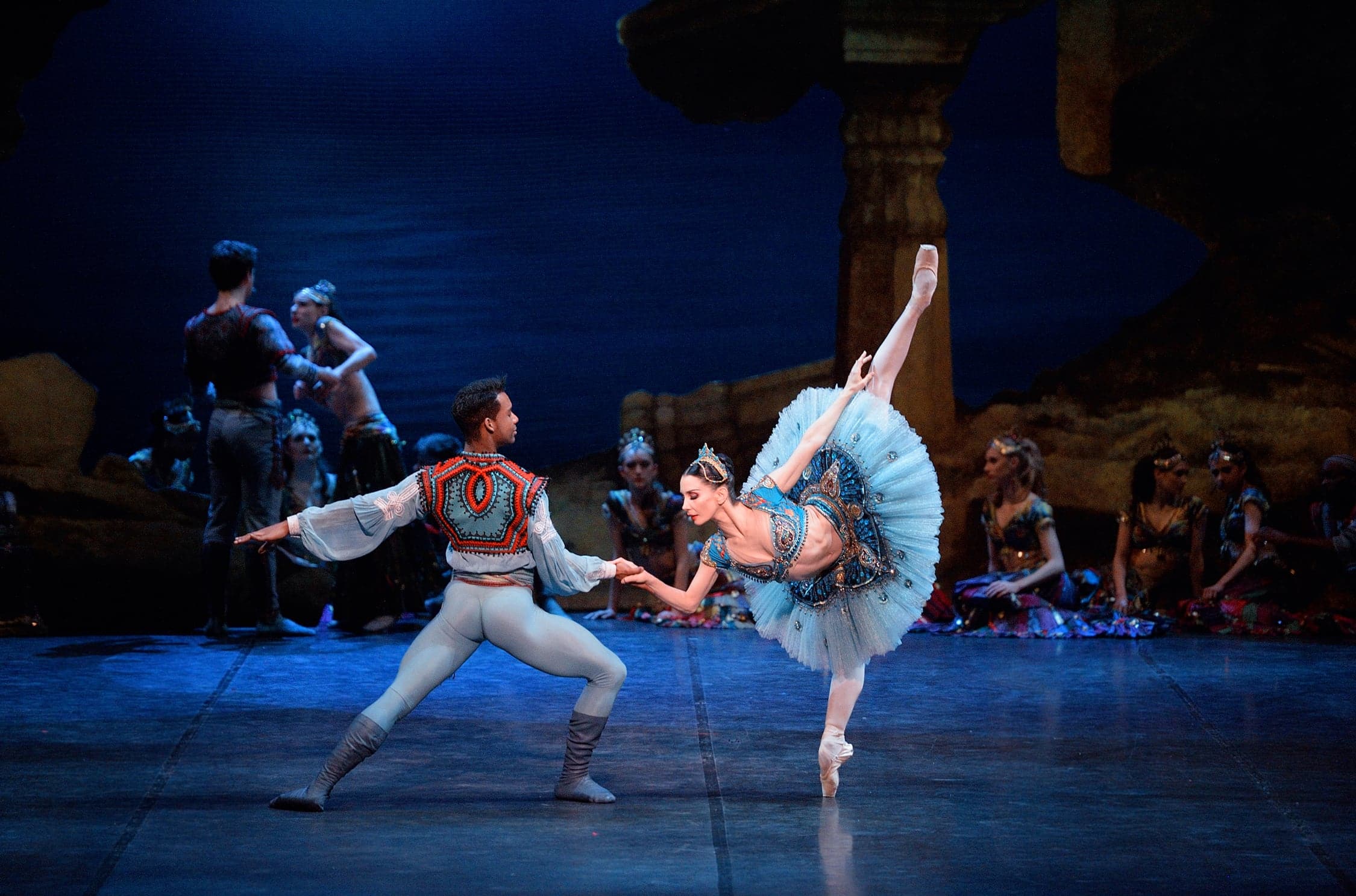 10/10 :
© Laurent Liotardo
Audio clips
Podcast | Le Corsaire - English National Ballet
About the work
Podcast Le Corsaire - English National Ballet
Partners