Report from the 1 September 2020
NUITS LYRIQUES DE MARMANDE
Congratulations to Andrea Cueva Molnar, the 27-year-old Swiss soprano in residence at the Academy, who won the second female prize in the opera category at the Nuits Lyriques de Marmande.
She will be back with all the Academy's artists-in-residence on 16 September for the opening concert of the 2020/2021 season.
---
Andrea Cueva Molnar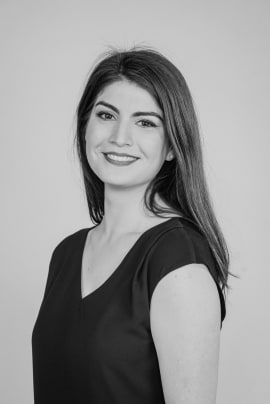 Born in Switzerland, Andrea Cueva Molnar began her musical studies in Carmen Casellas' class at the Montreux-Vevey-Riviera Music Conservatory. After obtaining her baccalaureate in 2012, she entered Geneva's Haute École de Musique. In 2014, she studied with Hedwig Fassbender at the Hochschule für Musik und Darstellende in Frankfurt. Between 2016 and 2019, she sang in five Young Audience productions at the Frankfurt Opera House: "Onegin for Children", "Tosca for Children", "The Marriage of Figaro", "La Bohème" and "Die Kleine Opernwelt". She was awarded the ADAMI prize in 2018. At the beginning of the 2019/2020 season, she took part in the Academy's tour of China and performed at Shanghai's Grand Theatre, Shenyang's Poly Theater and Nanjing's Jiangsu Art Theater. She performed the role of the Princess in Ravel's "L'Enfant et les sortilèges" on the stage of the Palais Garnier in January 2020. Andrea Cueva Molnar joined the Paris Opera Academy in September 2019.