Ballet
Thierrée /​ Shechter /​ Pérez /​ Pite
Palais Garnier - from 19 May to 08 June 2018
Pre-opening : 18 May 2018

Opening night : 19 May 2018
About
In few words:

When i choreograph, it is the very act of creating and observing that connects me most deeply with the natural world, with the brutality and beauty it contains. - Crystal Pite

Four contemporary choreographers come together for a programme that leads the Opera's dancers to a new form of modernity where bodies vibrate with intensity. To open the evening, James Thierrée takes over the public areas of the Palais Garnier and introduces us to his dream-like world. Canada's Crystal Pite returns with The Seasons' Canon, a dazzling creation that thrilled audiences at the Palais Garnier last season. Spain's Iván Pérez occupies the stage of the Opera for the first time with a creation for ten male dancers. To conclude the evening, Israel's Hofesh Shechter, often lauded for his telluric, trance-evoking dances, offers a new version of his piece The Art of Not Looking Back.
Friday 18 May 2018 at 19:30

Friday 18 May 2018 at 19:30
Saturday 19 May 2018 at 19:30
Tuesday 22 May 2018 at 19:30
Wednesday 23 May 2018 at 19:30
Thursday 24 May 2018 at 19:30
Saturday 26 May 2018 at 14:30
Saturday 26 May 2018 at 20:00
Wednesday 30 May 2018 at 19:30
Saturday 02 June 2018 at 19:30
Sunday 03 June 2018 at 14:30
Thursday 07 June 2018 at 19:30
Friday 08 June 2018 at 19:30

Latest update 28 May 2018, cast is likely to change.
Whether you're a member of Arop or not, the friends of the Opera can reserve seats for you on all performance dates, including those not yet open for sale and those announced as sold out.
Gallery
1/36 :
Frôlons
© Agatahe Poupeney / OnP
2/36 :
Frôlons
© Agatahe Poupeney / OnP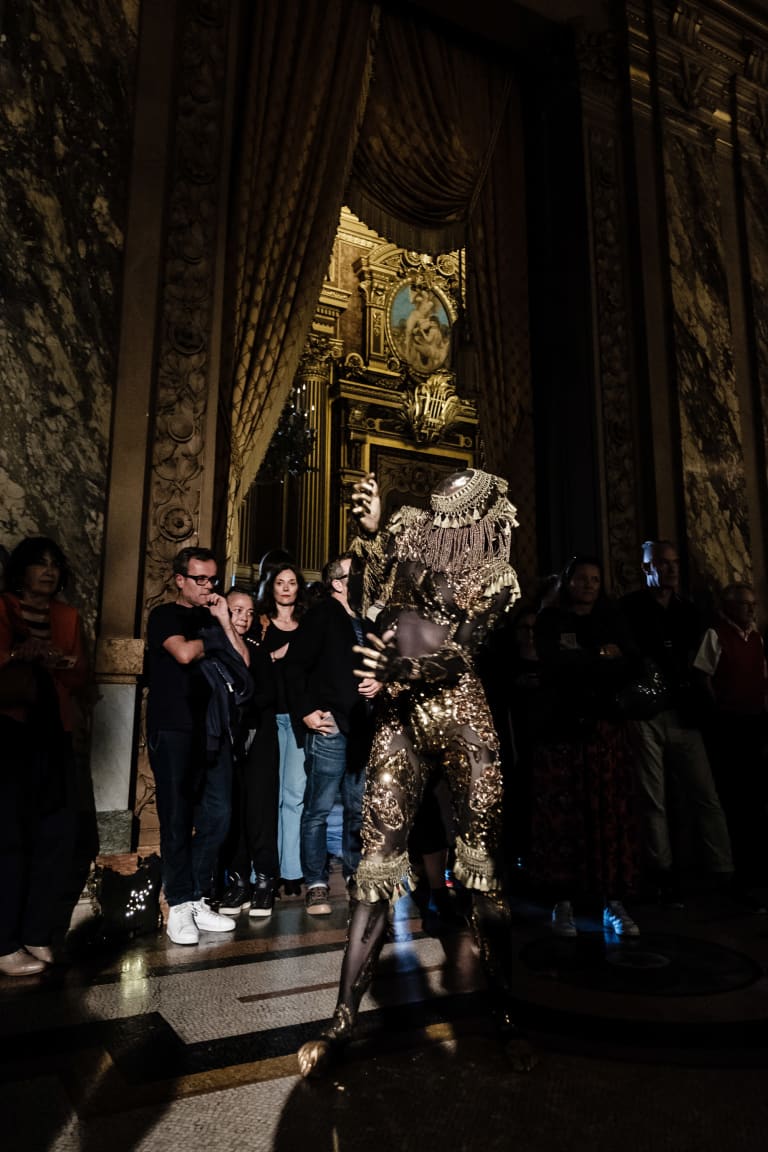 3/36 :
Frôlons
© Agatahe Poupeney / OnP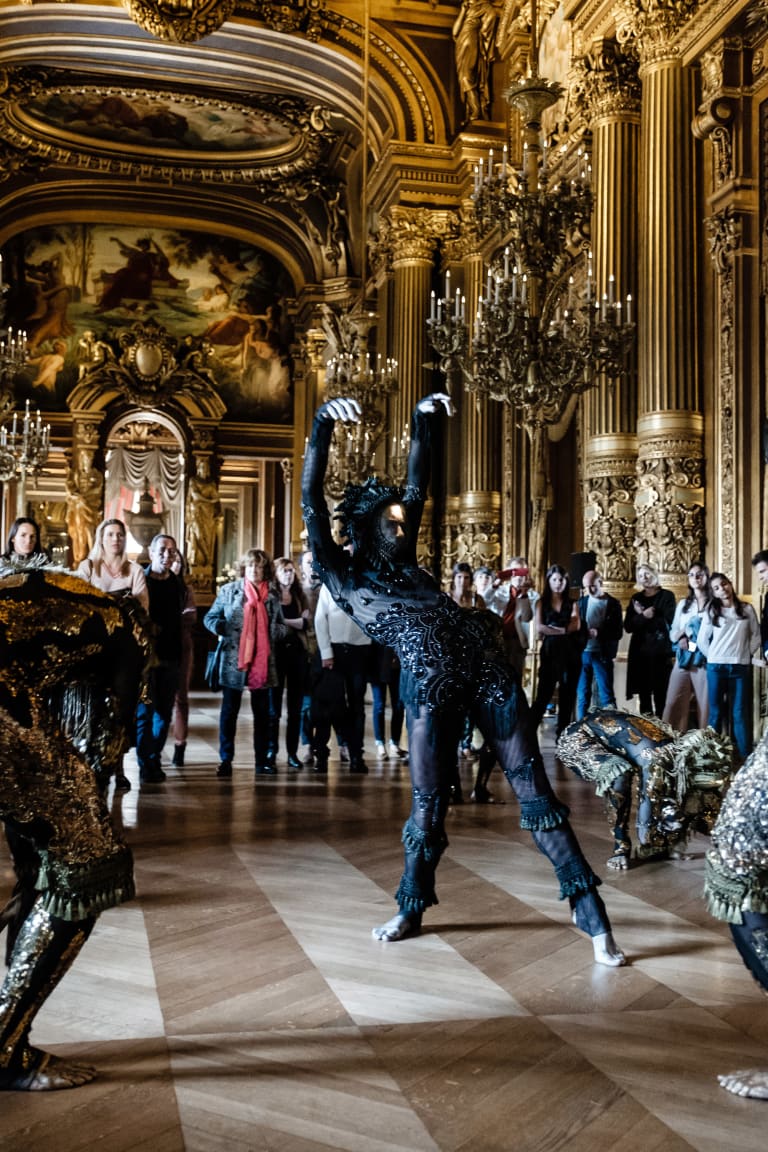 4/36 :
Frôlons
© Agatahe Poupeney / OnP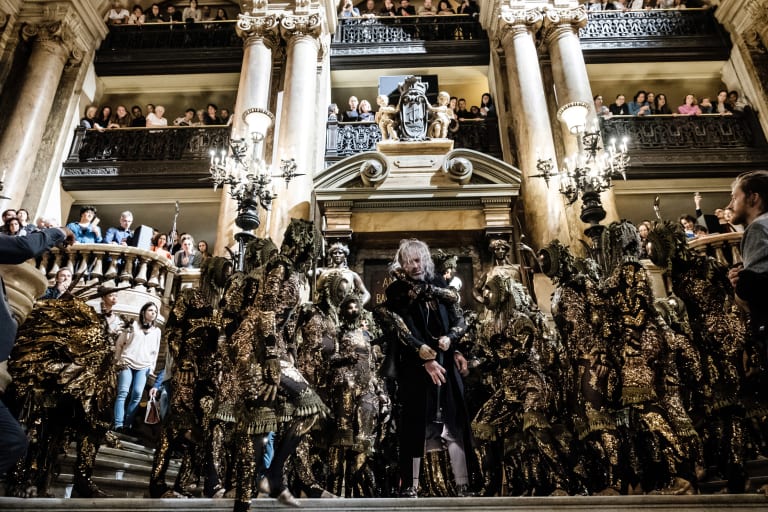 5/36 :
Frôlons
© Agatahe Poupeney / OnP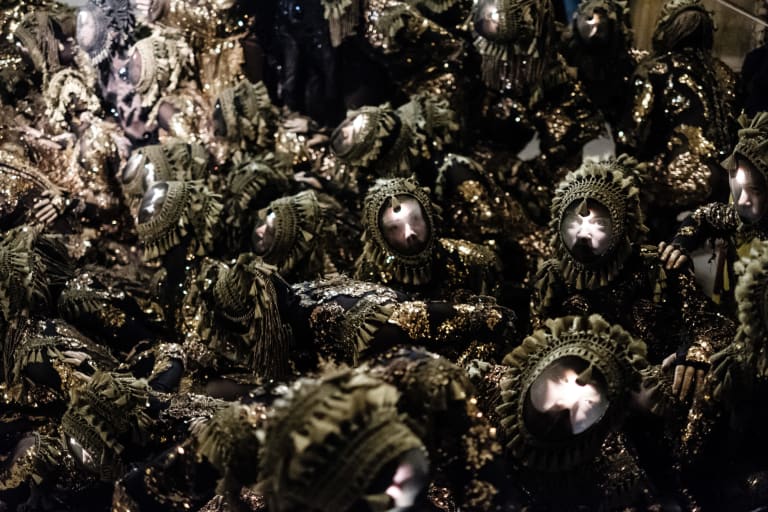 6/36 :
Frôlons
© Agatahe Poupeney / OnP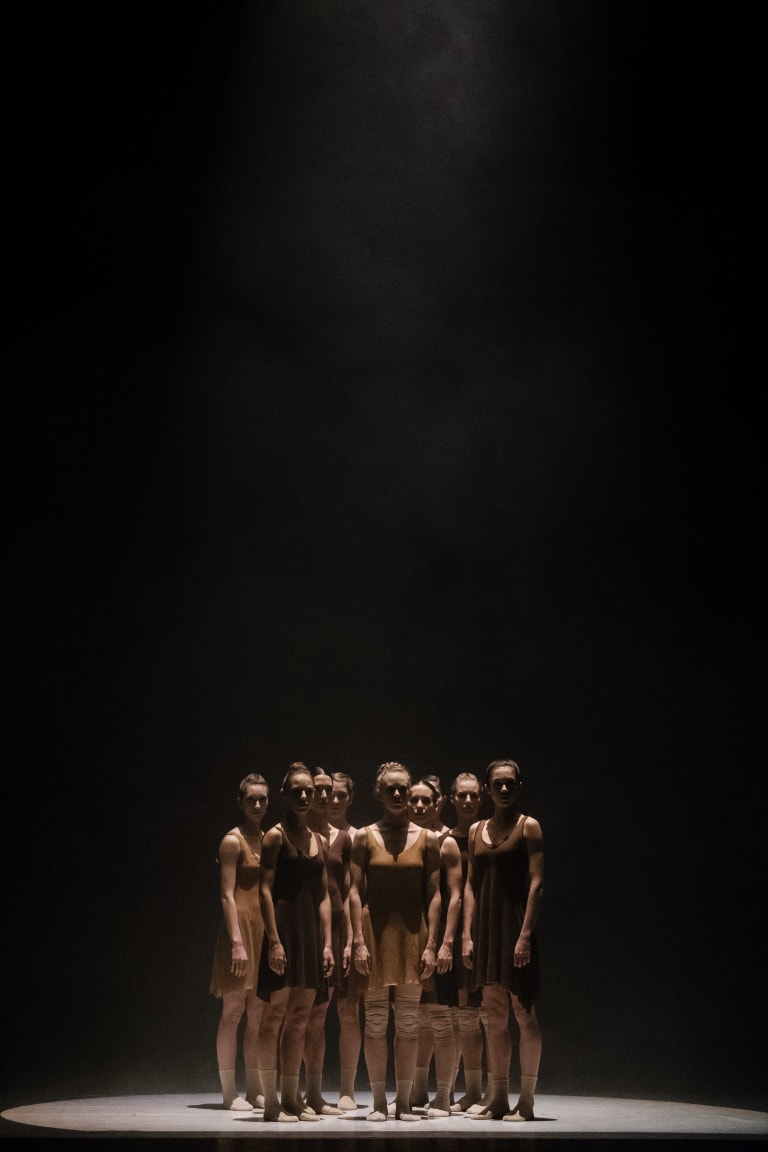 7/36 :
© Agathe Poupeney / OnP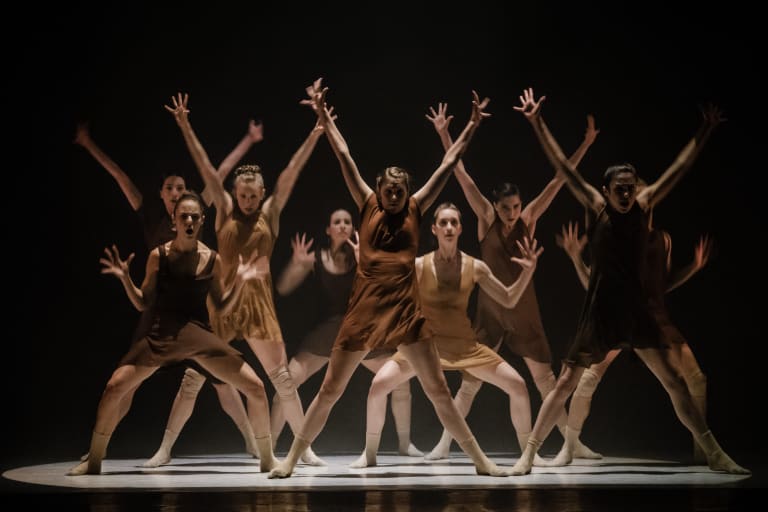 8/36 :
© Agathe Poupeney / OnP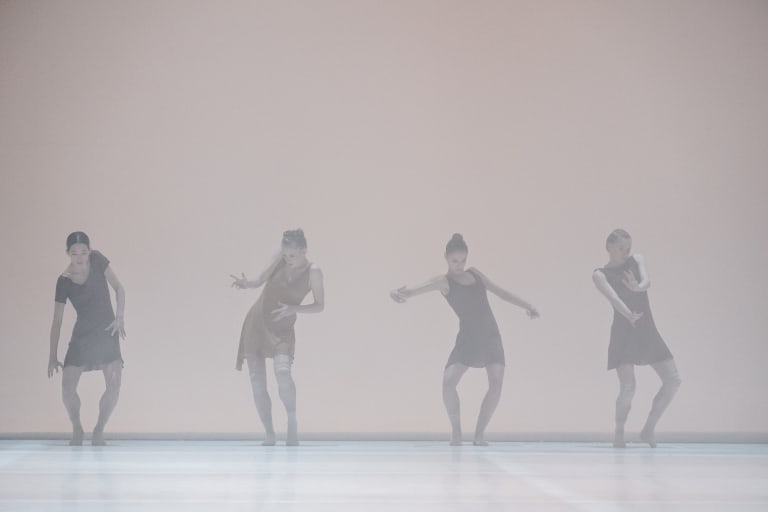 9/36 :
© Agathe Poupeney / OnP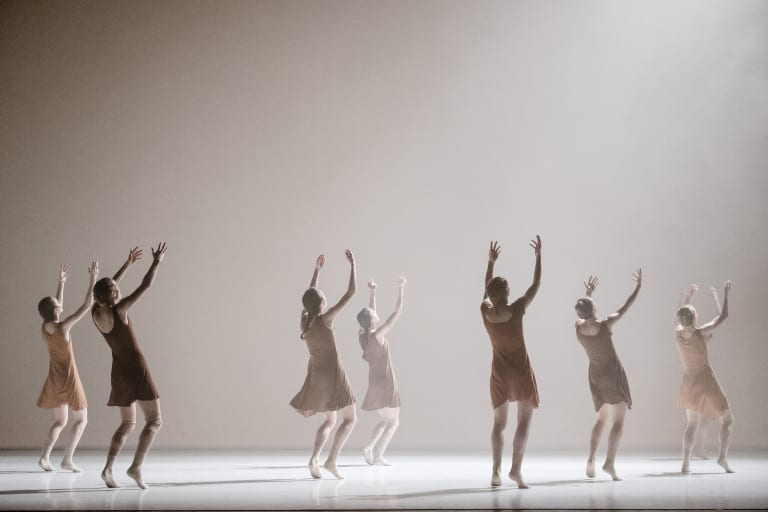 10/36 :
© Agathe Poupeney / OnP
11/36 :
© Agathe Poupeney / OnP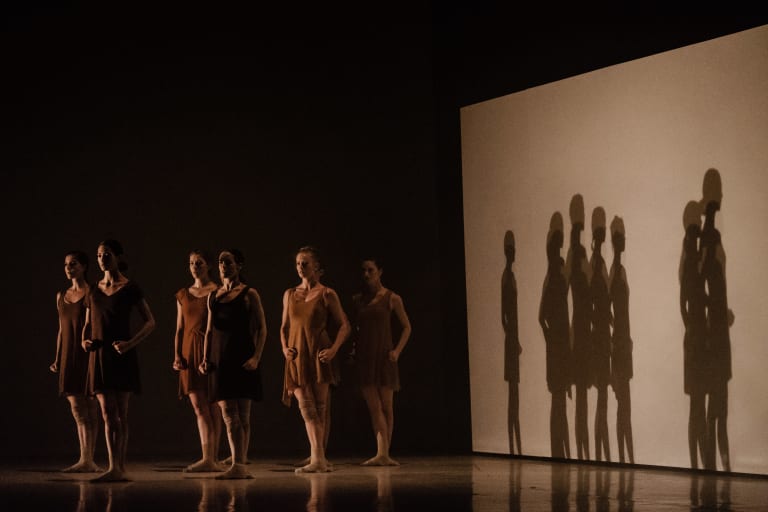 12/36 :
© Agathe Poupeney / OnP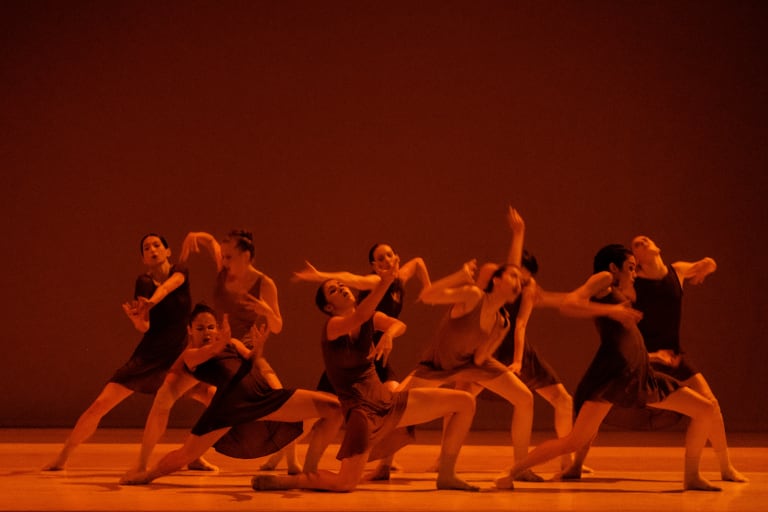 13/36 :
© Agathe Poupeney / OnP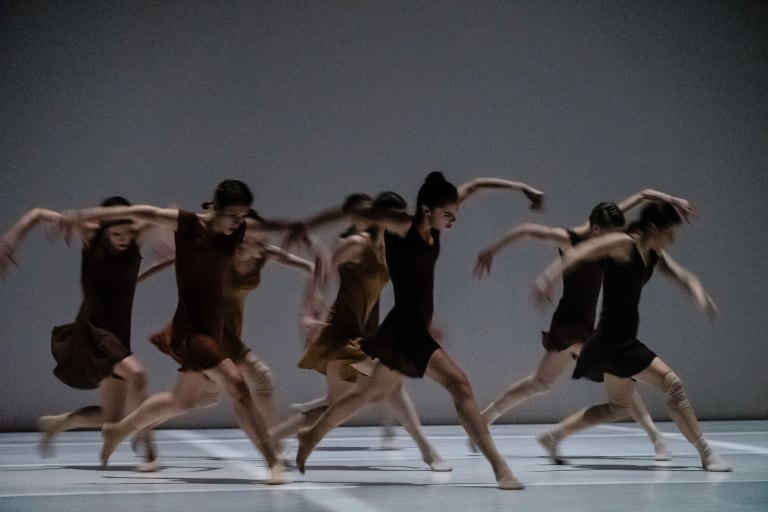 14/36 :
© Agathe Poupeney / OnP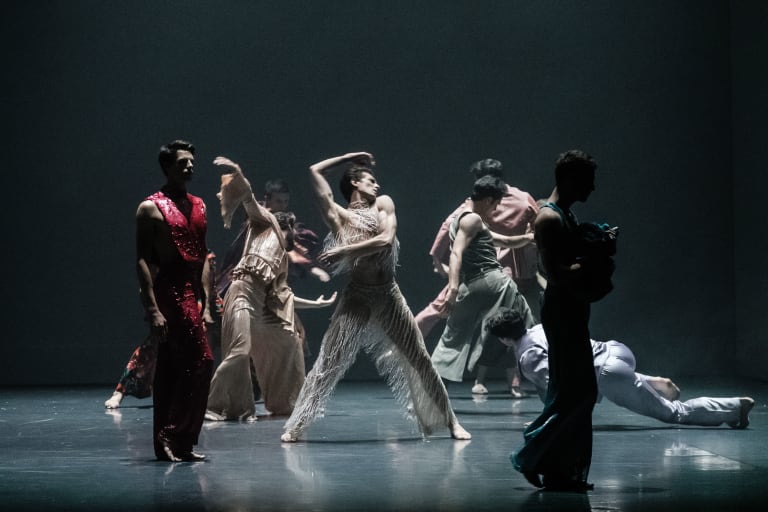 15/36 :
The Male Dancer
© Agathe Poupeney / OnP
16/36 :
The Male Dancer - Germain Louvet
© Agathe Poupeney / OnP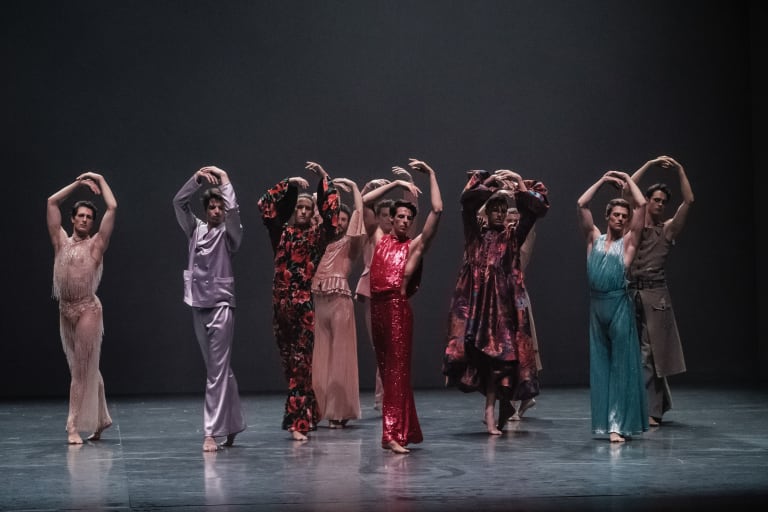 17/36 :
The Male Dancer
© Agathe Poupeney / OnP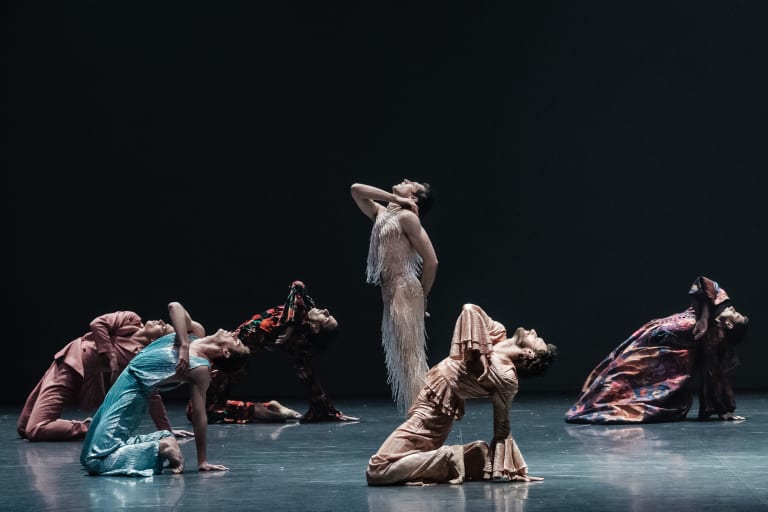 18/36 :
The Male Dancer
© Agathe Poupeney / OnP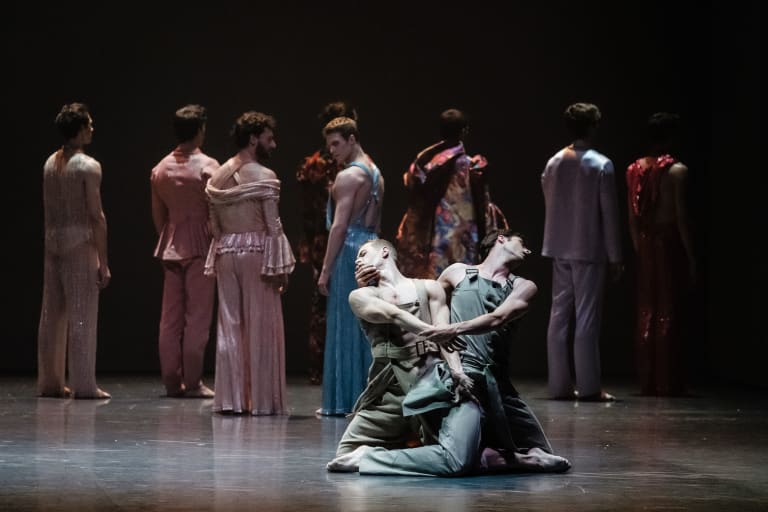 19/36 :
The Male Dancer
© Agathe Poupeney / OnP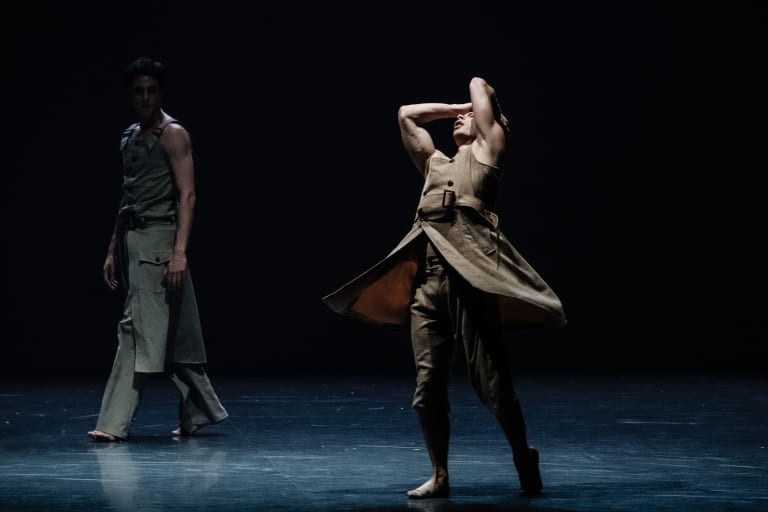 20/36 :
The Male Dancer - Adrien Couvez
© Agathe Poupeney / OnP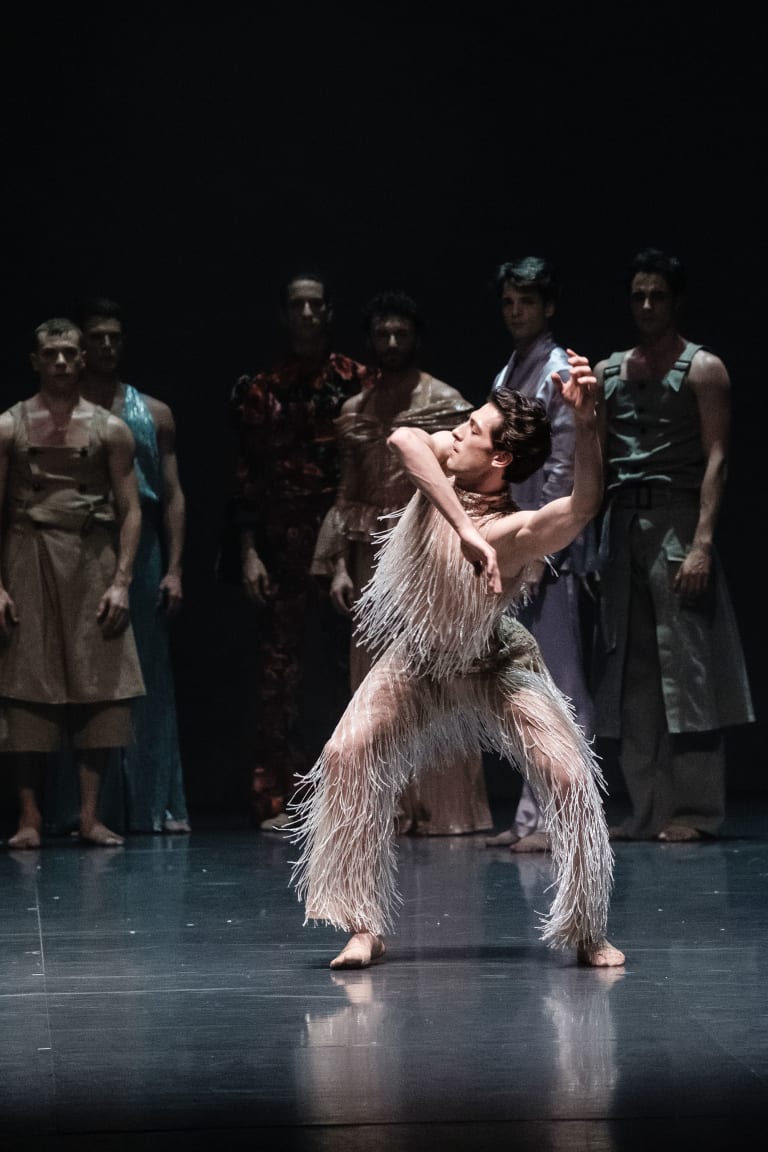 21/36 :
The Male Dancer
© Agathe Poupeney / OnP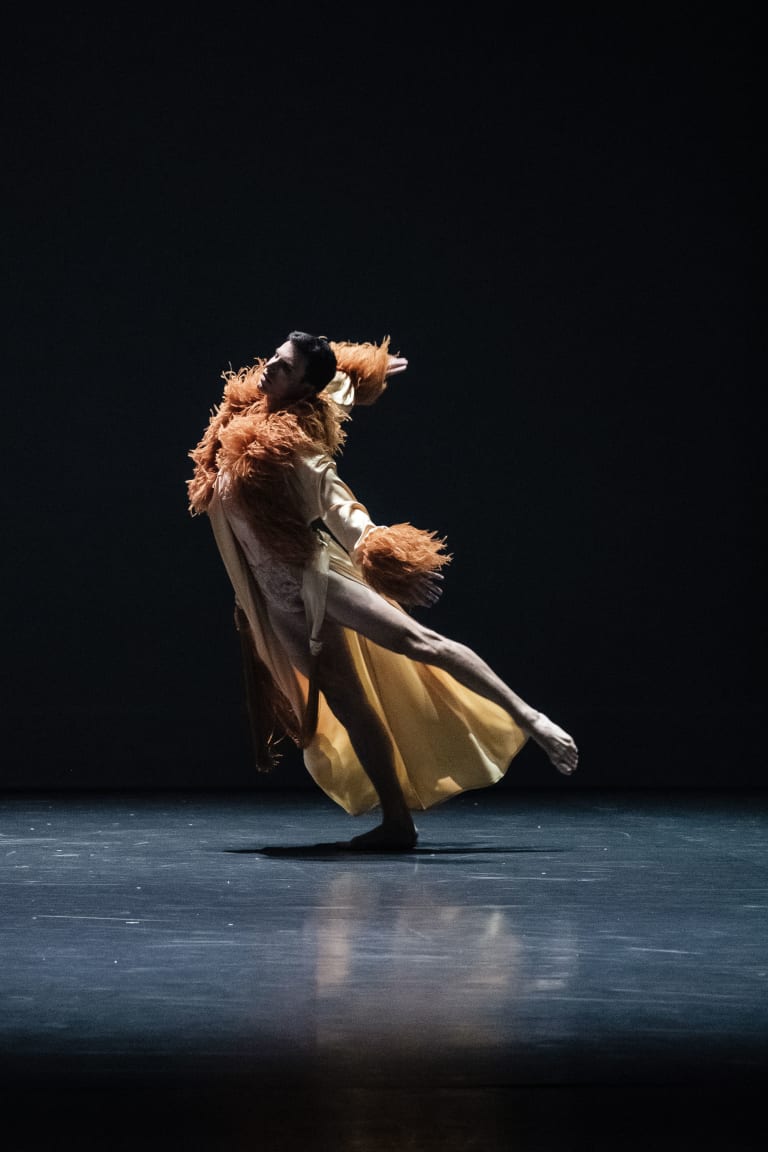 22/36 :
The Male Dancer - Mathieu Ganio
© Agathe Poupeney / OnP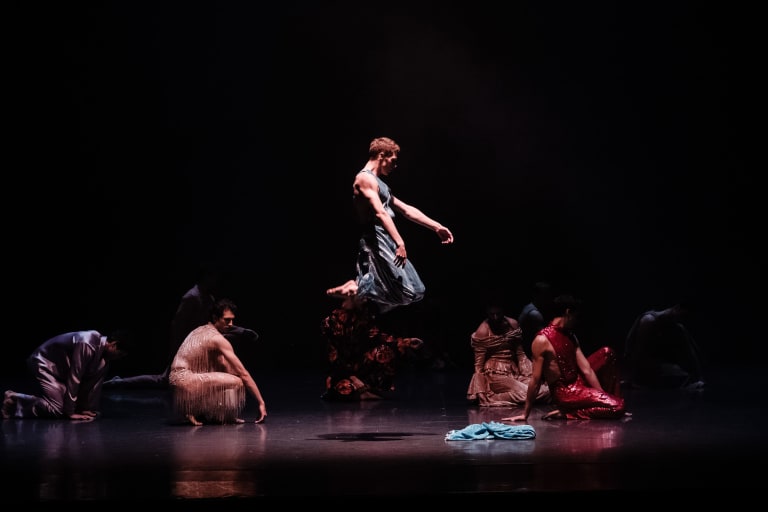 23/36 :
The Male Dancer
© Agathe Poupeney / OnP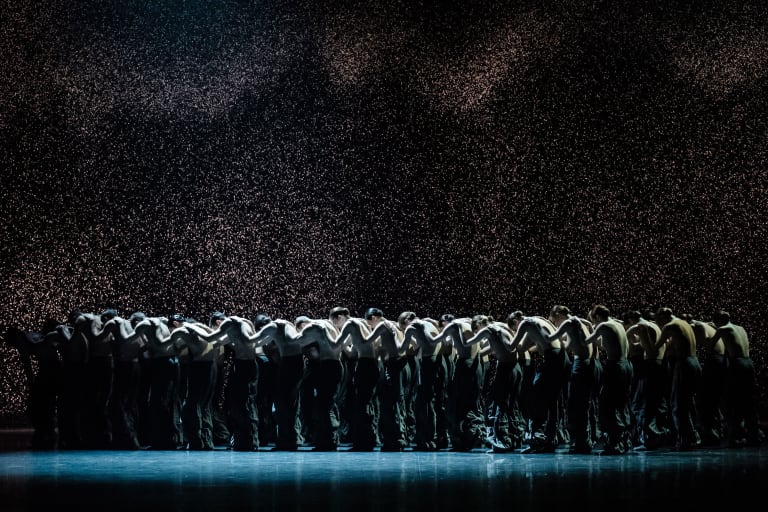 24/36 :
The Seasons' Canon
© Agathe Poupeney / OnP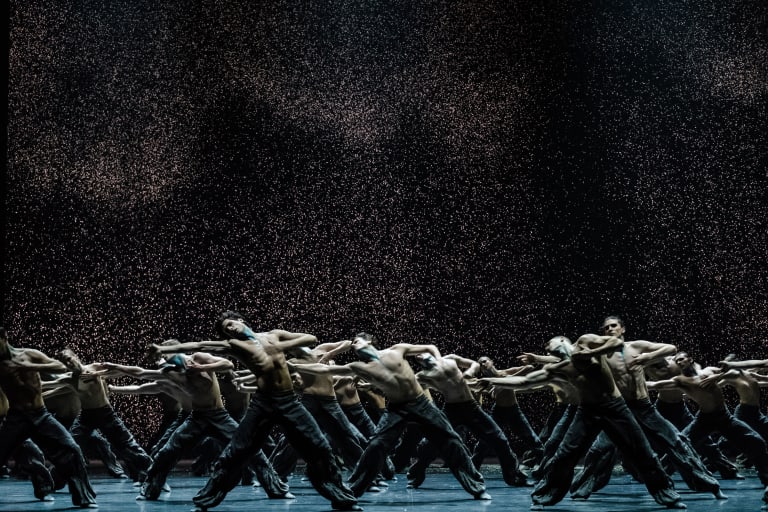 25/36 :
The Seasons' Canon
© Agathe Poupeney / OnP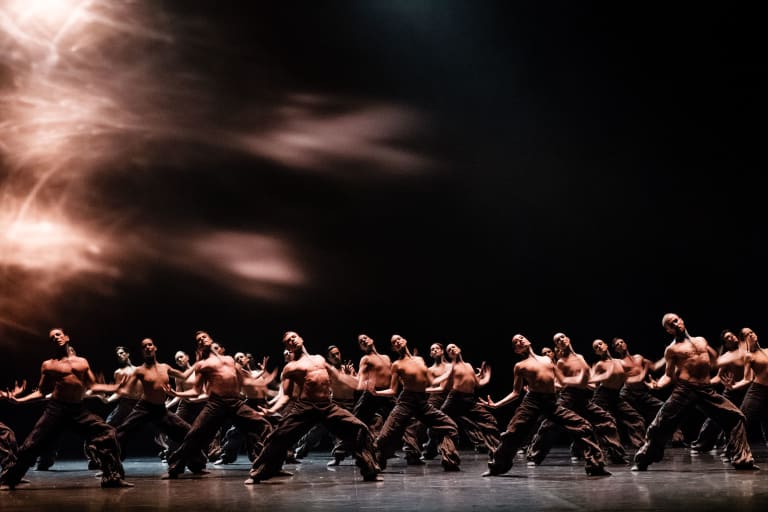 26/36 :
The Seasons' Canon
© Agathe Poupeney / OnP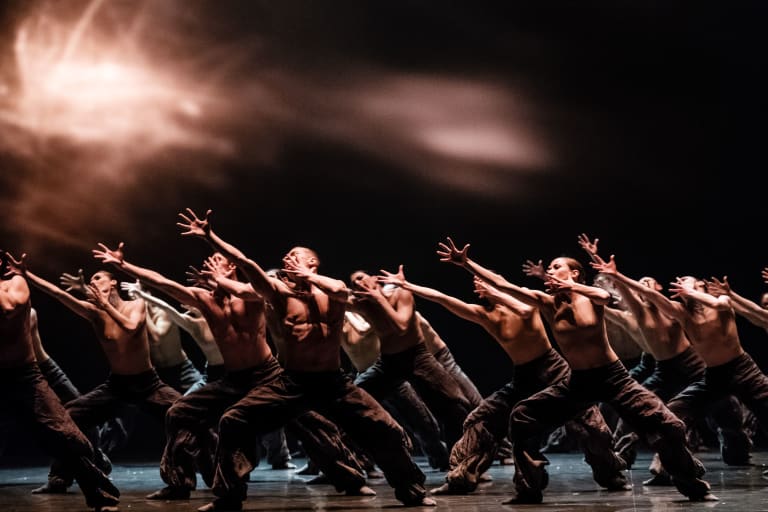 27/36 :
The Seasons' Canon
© Agathe Poupeney / OnP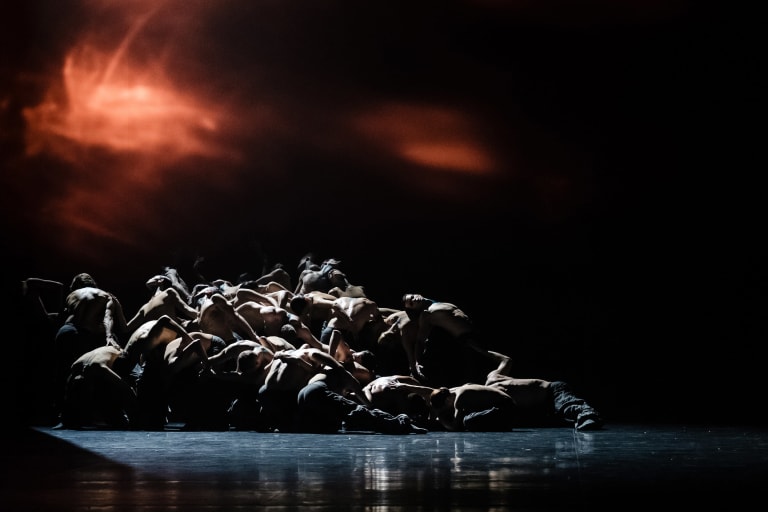 28/36 :
The Seasons' Canon
© Agathe Poupeney / OnP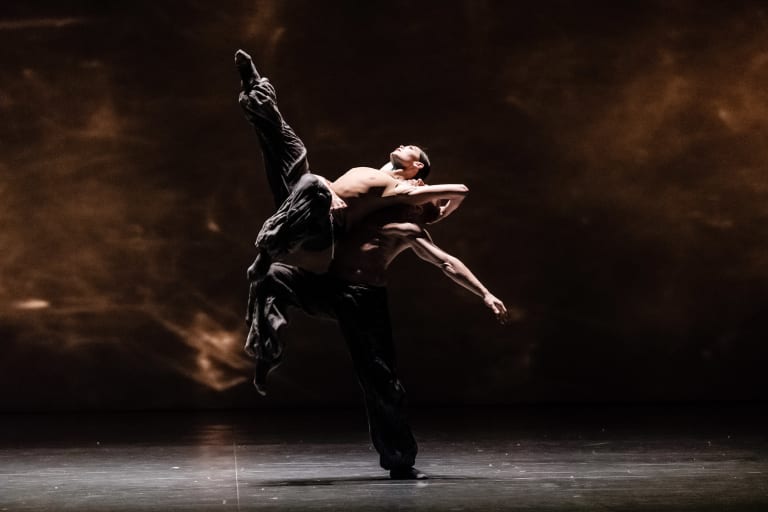 29/36 :
The Seasons' Canon
© Agathe Poupeney / OnP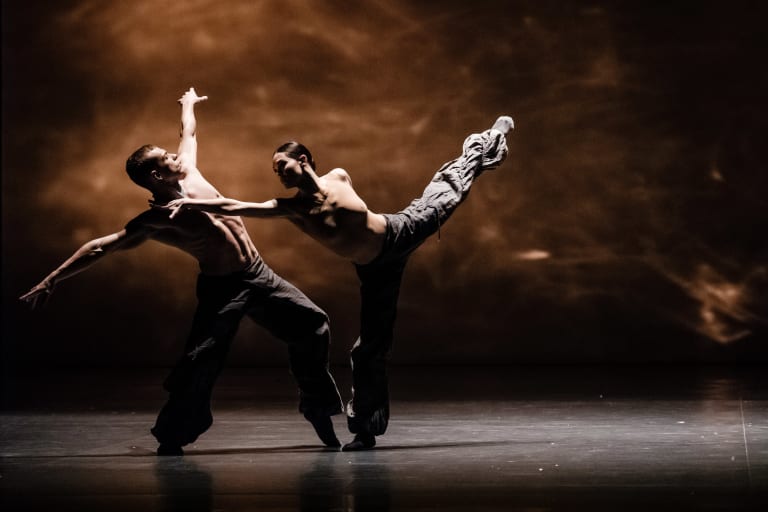 30/36 :
The Seasons' Canon
© Agathe Poupeney / OnP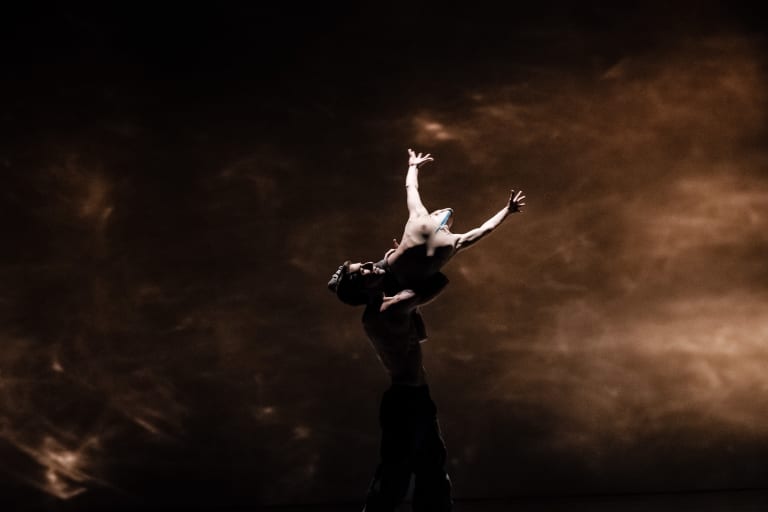 31/36 :
The Seasons' Canon
© Agathe Poupeney / OnP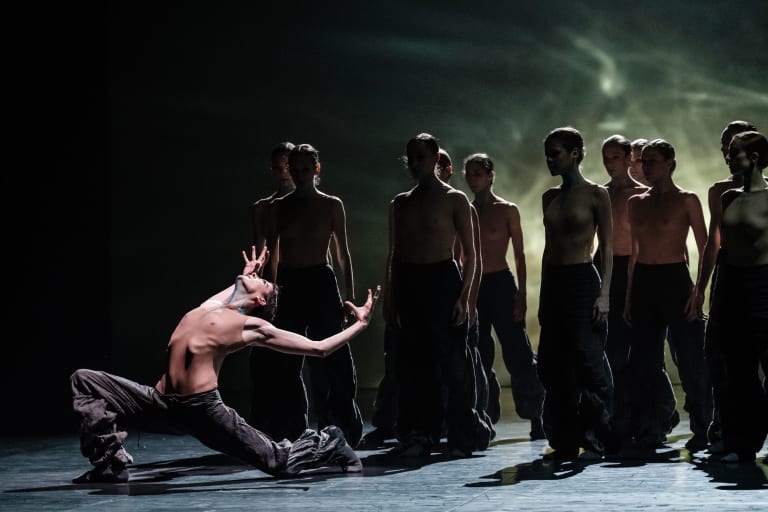 32/36 :
The Seasons' Canon
© Agathe Poupeney / OnP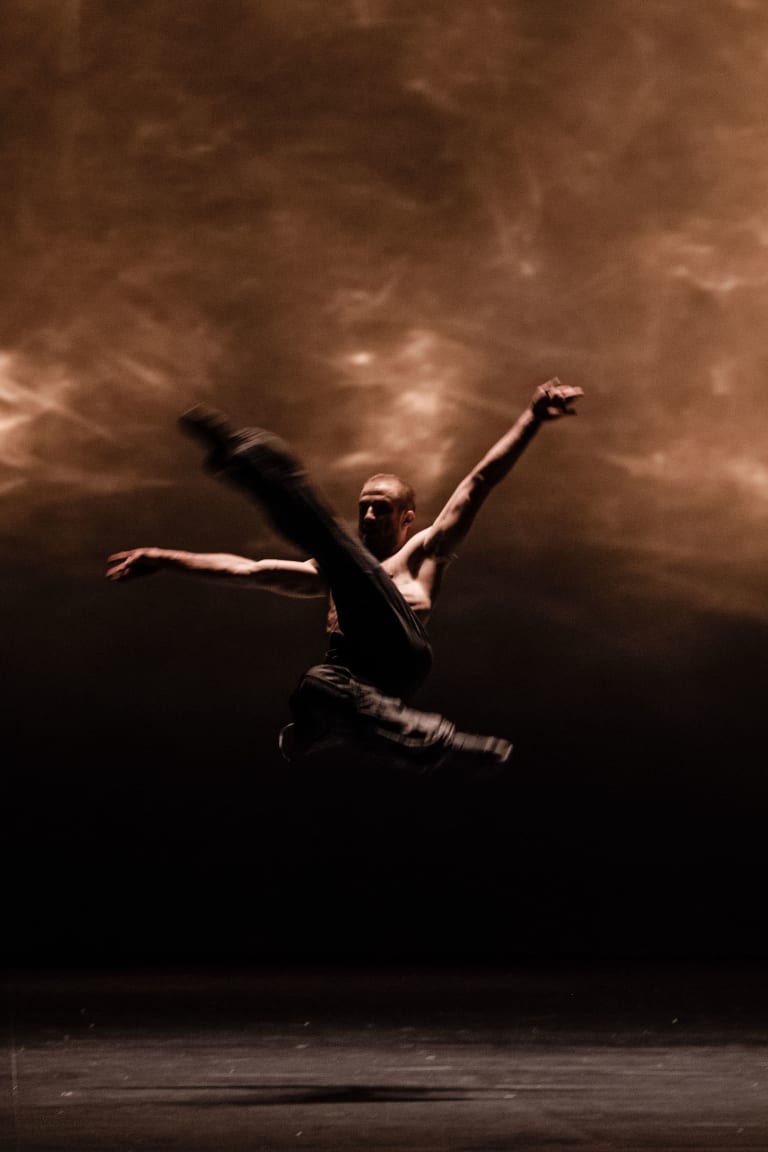 33/36 :
The Seasons' Canon
© Agathe Poupeney / OnP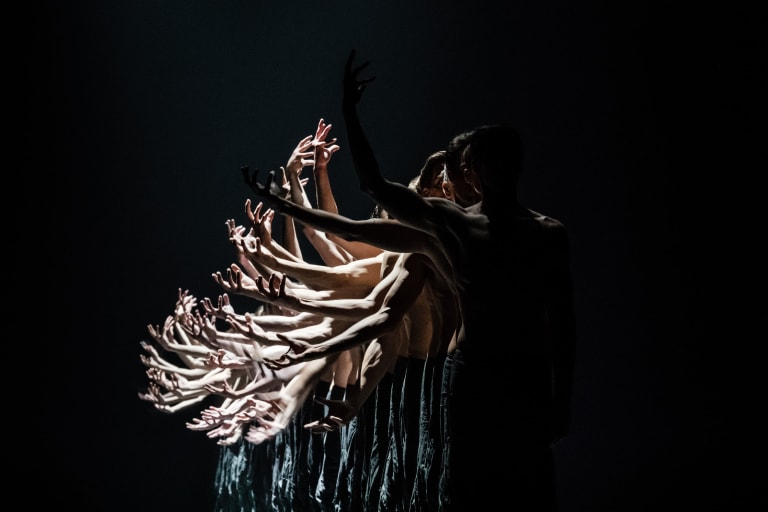 34/36 :
The Seasons' Canon
© Agathe Poupeney / OnP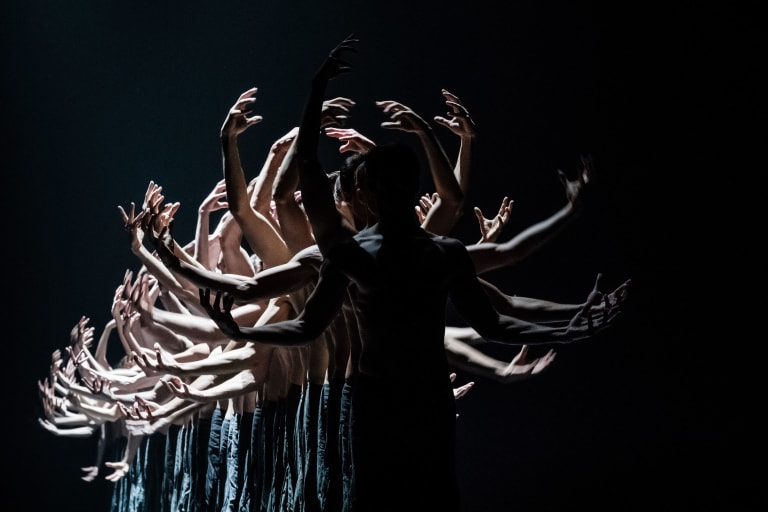 35/36 :
The Seasons' Canon
© Agathe Poupeney / OnP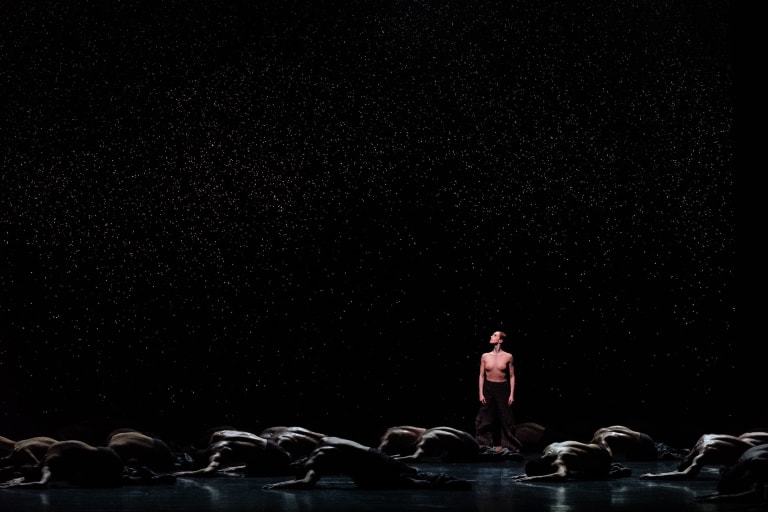 36/36 :
The Seasons' Canon
© Agathe Poupeney / OnP
Videos clips
1/5 :
Lumière sur : Les coulisses de Frôlons de James Thierrée
2/5 :
The Seasons' Canon (Crystal Pite) - Extrait 2
3/5 :
The Seasons' Canon (Crystal Pite) - Extrait 1
4/5 :
The Seasons' Canon de Crystal Pite - Teaser
5/5 :
Iván Pérez à l'Opéra de Paris
Audio clips
Thierrée / Shechter / Pérez / Pite
— By In partnership with France Musique
Backstage
Article

Dance as a mother tongue

Podcast

Podcast Thierrée / Shechter / Pérez / Pite

Video

An invitation to dream

Article

Frôlons with James Thierrée
Article
Dance as a mother tongue
A portrait of Crystal Pite
09'
Alongside her former master William Forsythe, who engaged her at the Frankfurt Ballet in 1995, Justin Peck and artist Tino Sehgal, Canadian choreographer Crystal Pite takes to the stage of the Paris Opera for the first time with a piece set to a score by Max Richter that revisits Vivaldi's Four Seasons. She tells us about her conception of dance, her career and her wishes. A Portrait
Crystal Pite doesn't remember a time in her life when she didn't dance. "I think I was always a dancer and always a choreographer too because I remember even as a toddler making up dances, ones that I would repeat and practice. I would use the same music, the same clothes, do them the same way every time," she says. "Being a dancer and being a choreographer was just this trajectory that I was on my whole life."
Now 45, that path has taken her to the pinnacle of the dance world. She is admired by William Forsythe and Alexei Ratmansky; she has worked with Robert Lepage. When Sylvie Guillem retired she confessed that one of her very few regrets was that she had never danced in a work by Crystal Pite. The best ballet companies in the world, including the Paris Opera Ballet and London's Royal Ballet beat a Pite herself remains both flattered and unaltered by the fuss. "It is an incredible honour to be making a work for the Paris Opera Ballet," she says, smiling. "Talk about pinching myself. It is such a gift and is going to be a great adventure."
In person Pite seems quiet and unassuming. She talks in sentences that have a habit of ending in the sound "hmmm" as she thinks about what she might say next. Yet watch her in a rehearsal room and she is an elemental force. She might speak softly, but she knows exactly what she is trying to achieve. "I like to see movement that has meaning and purpose and I like seeing people in a state of effort and striving," she says. "I am very moved by that.
"As a dance artist, I ask myself all the time why should we do anything as dance? It would be so much easier to do it with words." She laughs as she speaks. "I am trying to think of the viewer and how the audience might use the experience of watching dance as a way to bypass language and access other parts of themselves. It is visceral. We all know our bodies have a physical language and we all speak it. It is another kind of language and sometimes I feel it is my first language."
Her work as a result has a very direct connection to emotion, but she is also not afraid to grapple with serious thought and important themes. This desire to create work that matters has been deepened since she became a mother; she now has a five-year-old son called Niko, with her partner, designer Jay Gower Taylor. "I think there is a new kind of vulnerability and awareness that has come into my life since my son arrived that makes me feel I want to be very careful and choosy about the content I deal with. I want to work with content that is meaningful to me," she says. "I have only so many years, so many creations and I want to choose wisely."
Pite took her inspiration for her ballet for Paris Opera Ballet from Max Richter's version of Vivaldi's
The Four Seasons
– "both the structure and the content." She goes on: "I am trying to make this music visible. The resulting shape and structure of the choreography looks to me like natural phenomena. " It is also underpinned by the writing of the American Annie Dillard, particular the book A Pilgrim at Tinker Creek, which attempts to understand the process of creation in the natural world. "Annie's writing serves as a way to verbally articulate what I am trying to offer in the work – which is a sense of wonder and amazement," says Pite.  
The fact that The Seasons' Canon is presented on the same programme as Forsythe's Blake Works is a source of particular pleasure for Pite. The American choreographer has been her mentor and friend ever since she danced for five years with his Ballett Frankfurt. "It was profoundly important in my development as a dancer and a choreographer," she says. "I was 25, and I felt a bit out of my depth. I felt like an imposter, but he encouraged me to choreograph and I made two works while I was there."
An unconventional path
Her route to Frankfurt, and to ballet in general, had been quietly unconventional. Born in Victoria, British Columbia, she went to a local dance school, something she believes influenced her entire career. "I feel really fortunate that I didn't end up going to one of those big ballet schools. I think I would have died there," she says. "I was very lucky in my little ballet school because I had these amazing opportunities to create. My ballet teacher would give me the key to the studio and I would go at weekends and just make up dances. "
Her first job was with Ballet British Columbia, which she joined in 1988 and where she choreographed her first major work. After her years in Frankfurt, in 2001, she returned to Canada, basing herself in Vancouver, and the following year she set up her own company Kidd Pivot. "I always had it in my head that the final destination for me was to have my own company," she says.
Kidd Pivot remains the spiritual heart of her work, the place she forges ideas and experiments, always pushing in different directions, creating works that are full of strong feeling and often use words and other theatrical techniques such as puppetry alongside dance. Her work for them includes The You Show, which contains the duet A Picture of You Falling – the story of a relationship from beginning to fraught end. In 2011 she made The Tempest Replica, an examination of Shakespeare's play and in 2015, Betroffenheit, a collaboration between her and Jonathon Young, which explores the extreme effects of a traumatic event, and becomes a picture of human suffering and survival.
Simultaneously, she has continued to work with other companies around the world, forging a close link with Nederlands Dans Theater where she is associate choreographer. She has also worked with the National Ballet of Canada, Cedar Lake Contemporary Ballet, Cullberg Ballet and Ballets Jazz de Montreal. In 2013, she became an associate artist at Sadler's Wells in London and her first act was to create Polaris, a thunderous work for a cast of more than 60 to a score by Thomas Adès.
That impulse to think big when working away from her own company reveals Pite's interest in filling stages with challenging movement that ebbs and flows between the huge and the small. With dancers she knows intimately, she can explore intricate gestures and steps within a single body. Entering a company like Paris Opera Ballet for the first time, she takes full advantage of the scale. "I want to build complexity over a lot of bodies, and I know I can trust a ballet company to be able to do that beautifully. For The Seasons' Canon, Richter's score itself holds a tension between simplicity and complexity, between vast, vertiginous spaces and tiny densities. That's the tension I always strive for – I love the energy created by contradiction. I'm curious about whether choreography can evoke both the micro and the macro."
It is the emotional weight and physical detail of all Pite's work that makes her so distinctive, but she does not see herself as following any particular style. "I would say I am like a hybrid of all the things I have learnt, all my early teachers, all the choreographers I have worked with – more than 30 in my dancing days. In the early days of my company so much of what I built came out of my own body, my own limitations and possibilities.
"Now I don't dance anymore I have had to find a way to deliver choreography that looks like mine through other people. That has been a really interesting shift, and I think my choreographic vocabulary is becoming more interesting because my own body is not getting in the way."
The elusive magic of live performance, the sense that performers are bound together in a rite of communication with the audience, fascinates Pite. "What I love about live dance is that the art that you are watching is always in a state of disappearing. It is so ephemeral. It leaves these traces behind but they are just dissolving. So it is very, very present. For the dancer and the viewer. You are always in a state of loss and there is something very potent about that."
---
Sarah Crompton is one of Britain's most respected writers and broadcasters, commentating on all aspects of culture and the arts. Her work has appeared in The Guardian, the Sunday Times, British Vogue, and the Economist magazine Intelligent Life among others. She specialises in writing about dance; her first book was a history of Sadler's Wells in London, Sadler's Wells : Dance House, Oberon Books, 2013.
03:07'
Video
A female tribe
Interview with Hofesh Shechter
A landmark in the creative journey of Israeli choreographer Hofesh Shechter, "The Art of Not Looking Back" enters the repertoire of the Paris Opera Ballet in a new version. Focusing on the mysteries of the fair sex that he questions via the primary figure of his own mother, the choreographer reshapes the work for nine female dancers from the Company. The title of his piece invites spectators to question the way they live with a hint of humour and irony. Encounter.
Podcast
Podcast Thierrée / Shechter / Pérez / Pite
"Dance! Sing! 7 minutes at the Paris Opera"
07'
"Dance! Sing! 7 minutes at the Paris Opera" offers original incursions into the season thanks to broadcasts produced by France Musique and the Paris Opera. For each opera or ballet production, Judith Chaine present the works and artists you are going to discover when you attend performances in our theatres.      
03:19'
Video
An invitation to dream
Behind the scenes of "The Male Dancer"
Invited for the first time to the Paris Opera, Spanish choreographer Iván Pérez questions the representation of masculinity on stage by creating a piece for ten male dancers. How should a male dancer move? What should he look like? And what answers do these questions find within an institution like the Paris Opera? Encouraging the dancers to turn their interpretation into an expression of their own sensitivity, and their dance a genuine act of self-affirmation, the choreographer invites them to break free from critical views and conventions. A transgression that echoes the costumes by Alejandro Gómez Palomo, whose bright colours become symbols of freedom and liberation. In the costume and rehearsal studios of the Palais Garnier, exuberance and elegance are everywhere.
Article
Recomposed Canon
Like Hounded Beasts
14'
Just as Max Richter has recomposed Vivaldi's Four Seasons, Caroline Broué bases her story on the opening image of Crystal Pite's ballet, that of a group moving in unison. The dancers' gestures evoke for her the image of a human chain which she transposes to a world of bloody conflict. The story is told from the point of view of an opera singer, exiled to Paris, separated from his family who have remained in their country at war and whose pains and anxieties he shares. He is a helpless witness to this apocalytic vision as he prepares to perform Vivaldi's music in front of the opera audience, becoming for a moment the voice of the voiceless.
Day breaks over the Bekament plain. In the village where the last survivors live huddled together, all is ruins, dust and rubble. You have to dig and sift through the wreckage to find any life. This is where the men, women and children who have escaped the bombings are grouped. Beneath gutted buildings, beneath the shattered earth and in half-inhabitable cellars.
Day breaks over the Bekament plain, and twenty or so of them slowly dust themselves down. Initially surprised to be there, alive, to have survived the deluge of fire and fury for one more night. They get up, one by one, or two by two, in clumps, bent, grimacing, their gestures faltering. The most alert of them, often the youngest, prop up the more weary among them, like Nadal who grasps old Jojo by the arm to help him stand up. Then, when they are all upright, they jerk their heads from left to right, counting each other, lowering their eyes towards their hearts as if to check that they really are alive, then look at each other, observe each other, sizing up, touching, caressing, kissing, hanging on to each other, holding one another in their arms. They take new strength and give each other strength. Only then can the day begin.
Four thousand kilometres away, Remy is waking up. His first thought on opening his eyes is of those back home, those for whom each morning he offers up a prayer. But for him, today is not like other days. This evening he is to sing at the Paris Opera, the international temple of music. It won't be easy. He knows he must face the audience, the cameras, his colleagues, the conductor, the opera house director and the critics; must overcome his terrible fear, his unending shame. To be here this evening whilst his parents and his sisters are being bombed back home. His father, an engineer of fifty-two, good-natured and affable. His mother, a nurse, whom he still calls "the Mater". Liliana, his sister, seventeen and radiant. And the youngest, Maya, who is just nine.
Remy hardly dares look at his phone, for fear of discovering a new message on Whatsapp. Over the last five days, he's had so many that he's lost count. Calls for help, cries, eye-witness accounts. What he sees, and what he hears destroys him a little more each time. So he tries to learn some French words: irrefragable; fuligineux; flavescent; puruler; gravide; valétudinaire; agonistique; equanimité (impracticable; sooty; yellowish; putrefy; pregnant; valetudinarian; agonistic; equanimity). But no, the messages are stronger. His old school friend, suffocated under the rubble of his house. The baker's son he used to play ball with in the street, arrested and tortured. But the words that really tear at his guts are those of his mother and his little sister, each day more agonising, each hour more terrifying. The Mater regularly sends audio messages that her son reads. Yesterday, throughout the day, at every lull in the bombing, she sent one. This morning, there's certain to be another. The first one arrives towards eight o'clock. She writes that she's just come out of the underground shelter after an atrocious night. That she's stiff all over and her back hurts from lying curled up on the floor of the cellar. That she only managed to doze off for an hour or two with Maya in her arms. And when the bombs rain down on them she feels as if her heart will burst. Reading these lines, it is Remy's heart that nearly bursts. Yesterday, after a full day's rehearsal, he read all the Mater's messages in one go. He called Mikhaïl to tell him he couldn't sing this evening. He asked Mikhaïl to stand in for him. Worried about his friend, Mikhaïl explained gently that it was impossible to step in at the last minute. Not merely because he hasn't rehearsed the role, but also because he's a baritone and Remy is a counter-tenor. He's actually the most promising counter-tenor of his generation. Rémy is only twenty-three and already people are talking about him as a great singer. No, Remy, I can't. You have to sing. You've got to go through with it. For them, for all those stuck back there, at home. It was your mother who asked you when you left, six years ago. Don't forget them; become one of the greatest singers, get your voice heard all over the world, be the voice of the voiceless, of those no one hears anymore, so that your music is louder than the deafening noise of war. That's what Remy is thinking about now, sitting opposite his reflection in the mirror, that conversation. To find the strength. His voice, its clear timbre, its beauty, youth and vivacity over the fracas of the bombs hurled down on buildings, schools, hospitals; over the noise of falling debris, the raised hands appealing for aid, parents struck dumb before the corpses of their children; over the planes bombarding the town and destroying all that lives below; above the silence of death gradually submerging all forms of human life. He must go on stage. For them. For himself. For the little bit of hope that remains to them.
Evening. Opening night. For several days, the buzz of media hype has surrounded this new production: the papers have proclaimed it as the evening no one should miss. The young exile will be performing Il Giustino by Vivaldi, his favourite, and the opera is to be broadcast live on Arte. Switch off your cell-phone, Remy. Don't look at the images, don't listen to the messages. Repeat: irrefragable; fuligineux; flavescent; puruler; gravide; valétudinaire; agonistique; équanimité. Get yourself dressed. Go and see Valerie: she'll massage your neck before she does your make-up. She'll respect your silence, your overriding need for calm before going on. She alone will understand that you can't face the audience, the packed house, all those men and women, tired after their day's work, those rich Parisians in suits and ties of blue or grey, some of them music lovers, others lovers of themselves and their social position, ready to start snoring within minutes. Until now, he has managed not to think too much about his family and his friends back home. He has managed because, in France, people don't talk about it much. So he's been concentrating on Vivaldi and Il Giustino for the past five months. It was at the beginning of April that everything changed, when a new spate of bombing targeted the neighbourhood where his family had taken refuge. No food, no medicines, no humanitarian aid allowed through. The population run to earth in the gaping holes cratered by bomb explosions, hidden in the basements of gutted buildings. Men, women, children crammed into spaces so narrow that breathing demands an effort accentuated by the billowing dust of buildings collapsing one after the other like sandcastles. The sirens of the ambulances trying to get through in the interval between two explosions. The strong carrying the weak. That man, his name forgotten, kneeling before the bloodied corpse of his baby, covering it with a blanket. How do these images reach him? Don't look, don't look, don't look. He has no right. He has no right to abandon them. The world must see what it has allowed to happen. Those men, those women, old and young, living smothered beneath the earth. Hospital corridors full of frantic civilians. That man banging his head against the lifeless body of his daughter. Maya, where is Maya? She's only nine. His little sister with her sweet face, so innocent. Remy, where are you? She's calling me. What are you doing, Remy? Why did you go away? Why did you leave me? Do you remember how we used to tickle each other? And playing hide and seek in our house? You used to frighten me for fun, it didn't take much, often I cried as soon as I couldn't see you anymore, and then you came out from your hiding place to comfort me. Today it's me in a hole. And you're not here for me. Yesterday, I went out into the street. I wanted to see the daylight. There was a lull so I followed a group of boys, the Sy brothers, they sell stuff on the black market, outside they burn wood and plastic, I followed them, it smelt horrid, you couldn't breathe, there was a power cut so they went outside to run about, there are power cuts all the time and we were outside, and then I was alone, and the oldest one put an arm round my shoulders, but suddenly, a few metres ahead of us, a bomb dropped and we fell to the ground. And I turned round and I saw Mum screaming in the doorway of the building, she was shouting at me to come back, but I couldn't hear anything, my ears were buzzing and the dust was stinging my eyes. Somehow, Nadal managed to carry me back to the entrance of the house, he was hiccupping, snorting like a horse, I was heavy for him to carry, but he managed. Outside it was chaos, everyone was running about everywhere, they all had their mouths wide open, their arms in the air, like a big podgy animal or an ant's nest, like the one in my picture book, they all ran in the same direction, then scattered, as if the animal had got dislocated, as if it was losing its arms and legs one by one, or as if a monster had trodden on the ant's nest. There was blood everywhere, Remy, it was horrible. I couldn't hear anything anymore. It was night and you couldn't see a thing, there were arms waving to ask for help, again and again, other people were dragging bodies along the ground, there were bodies everywhere. I closed my eyes and I felt someone carrying me. They passed me from one to the other, they formed a human chain to get me back to mum who was crying, crouching in the corridor. Nadal left me there and went off again. I know he went to find Liliana. He told me in the cellar before we went out. They've got a secret place, behind the school, well, the ruins of the school, but I'm not allowed to tell anyone. If they get caught, they'll be killed. They meet up in the evenings, when it gets dark. It's their special time: when they're together nothing more can happen to them, there's silence all round them and it's like they're alone in the world in a halo of protective light. Orwa goes there as well. And Jules, and Abou. And Farah. They keep a look-out. They keep watch while the others build a wall. A barricade. Against what? I don't know. They also fetch water and carry stones. But since yesterday, the bombing's intensified and goes on late into the night. I'm afraid for them. That's why I wanted to join them.
Remy has asked for an hour. An hour of solitude in his dressing room. Everyone understands. They are all sympathetic. But no one can understand. It's not conceivable for the staff of the opera house here, for Parisians, for the French. They can't imagine it. His pain for his people goes beyond anything they can imagine. Better keep quiet, bury it, bury yourself, like your family. But the hour is ticking away, the beginning of the performance is approaching. He has to join the cast and the orchestra. The director has already called him once. François-Xavier, the conductor has been playing for time, as Remy knows, but at the next call he'll be expected to appear immediately. Remy gets up, grabs his costume, pulls it on and goes out. Desiree, the continuity girl, is there in the corridor, with a sympathetic look. He smiles at her as he walks past. He arrives backstage, he hears the opening bars from the orchestra. He's about to go on. His cue is not the ruins of the school, it's the G in the first violins. In bar five, he walks on stage.
At that very moment, beyond mountains and seas, green valleys and snow-capped mountains, a few hours away by plane, a mother collapses. The lifeless body of her little girl has just been laid at her feet. May God give you patience and courage, say the rescue workers as they carry her remains. A young girl runs up, screams, tries to throw herself on her sister, but the others stop her, hold her back; she struggles, tries to run away; she's stopped in her tracks, a bomb explodes, they are all thrown to the ground.
At the other end of the town, in the midst of the rubble, beside what used to be the school, another young girl hugs a boy beneath the benevolent gaze of a group of young people. Then the group divides into four. Liliana and Nadal, their eyes shining, take a last look at each other, then go in opposite directions. Seconds later, a bomb explodes in the road Nadal has just taken. Liliana stops abruptly. Amid the screams and the sirens, she perceives the silence. A different silence. Nadal's silence. She sinks to her knees in the dust.
At the same instant, a convoy of tanks enters the town. Hundreds of little robots descend and begin walking through the streets, placing uniforms, helmets, food supplies, medicines here and there. Liliana picks up a helmet placed at her feet, puts it on her head, incredulous: with the glasses she sees another reality, all is green, she can make out shapes and silhouettes in the thick cloud of dust around her. She pulls on a jacket, touches her chest, her stomach, her head with the tips of her fingers, then picks up what remains on the ground, the uniforms, the supplies and the medicines. She raises her head, gazes into the distance, then starts walking.
And Remy sings Anastasio's aria, "Vedro con mio diletto", "I shall see with joy".    

Article
Frôlons with James Thierrée
Reportage in the costume workshops
02'
As he prepares to take over the public areas of the Palais Garnier in the company of fifty dancers from the Paris Opera Ballet, James Thierrée meticulously adjusts the costumes he has imagined for his creation. Inspired by the architecture of this ancestral and mythical building, he has long observed its facades, stucco-work and gilding. In his piece, he invites dancers to metamorphose into half-human, half-animal forms, clad in sequins and a thousand spangles. During a fitting session, photographer Agathe Poupeney captured details of the various materials, offering a glimpse of these articular bodies with a baroque feel.
Ce spectacle fait l'objet d'une captation réalisée par Cédric Klapisch, coproduite par l'Opéra national de Paris, Bel Air Média et Arte, avec le soutien du CNC et de la Fondation Orange, mécène des retransmissions audiovisuelles de l'Opéra national de Paris. Ce spectacle sera retransmis en direct sur Arte Concert le 24 mai 2018 à 19h30. Il sera également retransmis le même jour en direct avec le concours de Fra Cinéma, dans les cinémas UGC, dans le cadre de leur saison Viva l'Opéra ! et dans des cinémas indépendants en France et dans le monde entier. Il sera retransmis ultérieurement sur Arte.