Ballet
Sehgal /​ Peck /​ Pite /​ Forsythe
Palais Garnier - from 26 September to 09 October 2016
A creation by Tino Sehgal in the public areas 1 hour before the performance.
About
In few words:
Two creations enrich the Paris Opera Ballet's repertoire in the space of an evening devoted to modernity. For the first time, Canadian choreographer Crystal Pite is gracing the stage of the Paris Opera with a piece choreographed to the music of Max Richter, a composer with a penchant for revisiting the works of Vivaldi. She shares the bill with her former mentor, William Forsythe, who hired her at the Frankfurt Ballet in 1995. Blake Works I, developed in collaboration with the rising star of British electro music, James Blake, is the choreographer's latest creation for the Company. Justin Peck's In Creases leads the dancers into the musical undulations of Philip Glass. Like particles smashed by the irresistible forces of attraction and repulsion, they seem to form molecular sequences in perpetual motion. Last but not least, the artist Tino Sehgal, famous for his exhibition installations, is working for the first time with the dancers of the Paris Opera Ballet to stage and direct the performers in the public areas of the Palais Garnier before ending the evening in the main auditorium.
Monday 26 September 2016 at 19:30

Monday 26 September 2016 at 19:30
Wednesday 28 September 2016 at 20:30
Friday 30 September 2016 at 19:30
Saturday 01 October 2016 at 19:30
Monday 03 October 2016 at 19:30
Tuesday 04 October 2016 at 19:30
Thursday 06 October 2016 at 19:30
Saturday 08 October 2016 at 19:30
Sunday 09 October 2016 at 14:30

Latest update 20 September 2016, cast is likely to change.
Whether you're a member of Arop or not, the friends of the Opera can reserve seats for you on all performance dates, including those not yet open for sale and those announced as sold out.
Gallery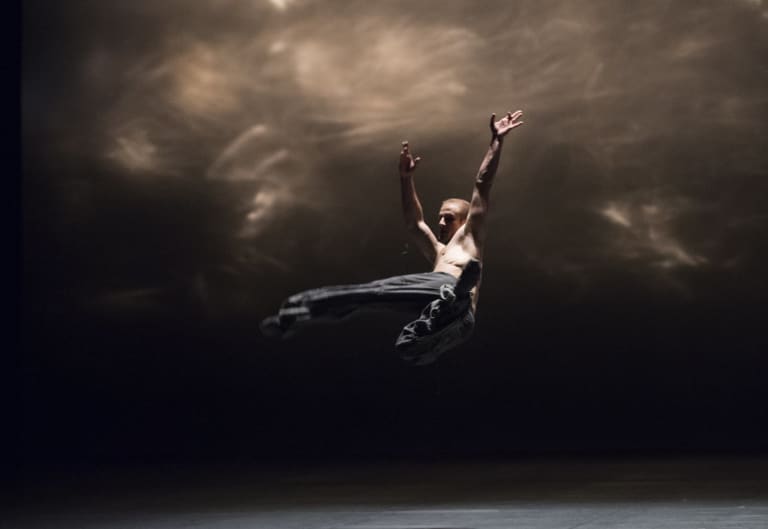 1/21 :
© Julien Benhamou / OnP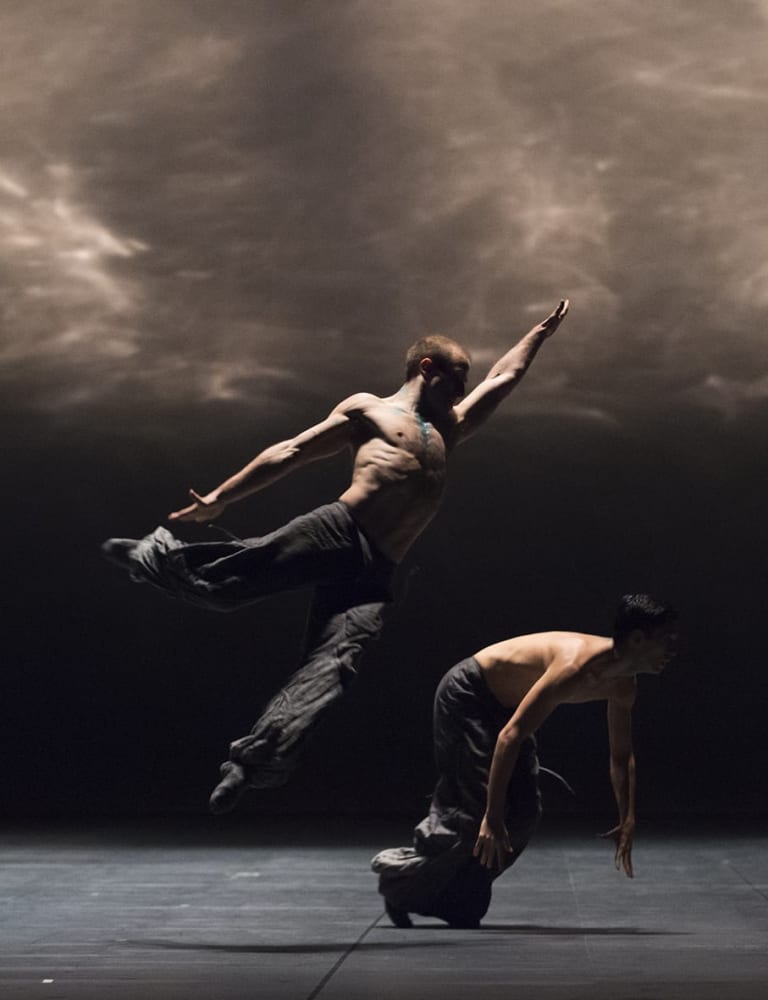 2/21 :
© Julien Benhamou / OnP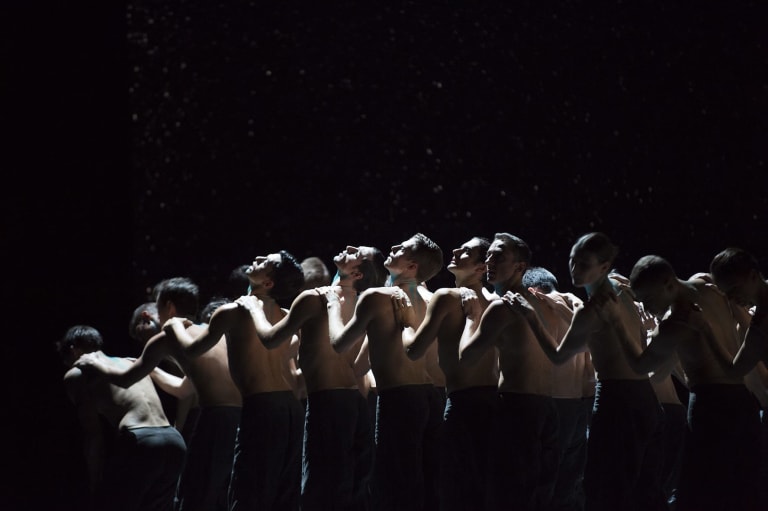 3/21 :
© Julien Benhamou / OnP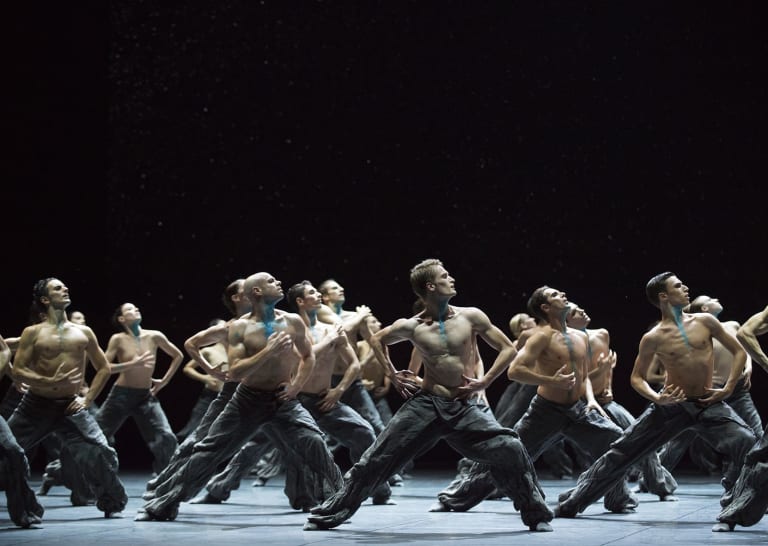 4/21 :
© Julien Benhamou / OnP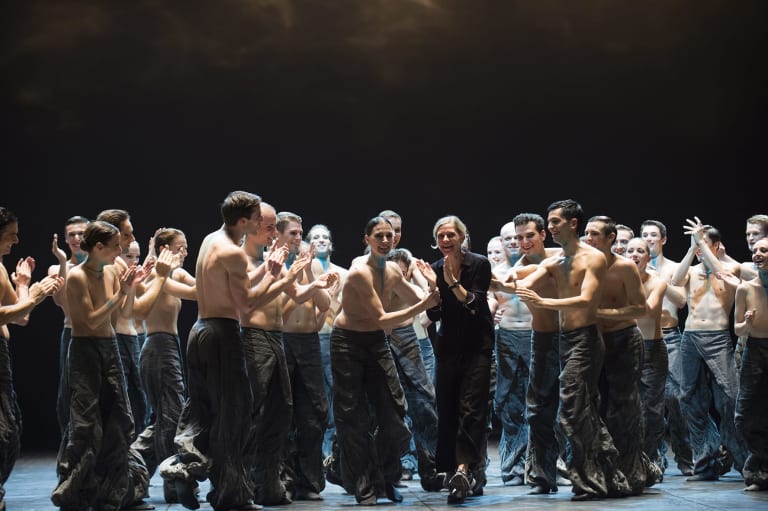 5/21 :
© Julien Benhamou / OnP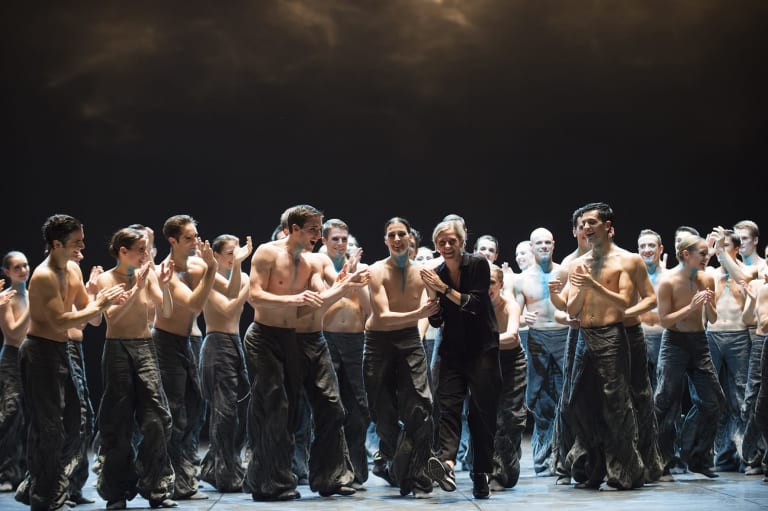 6/21 :
© Julien Benhamou / OnP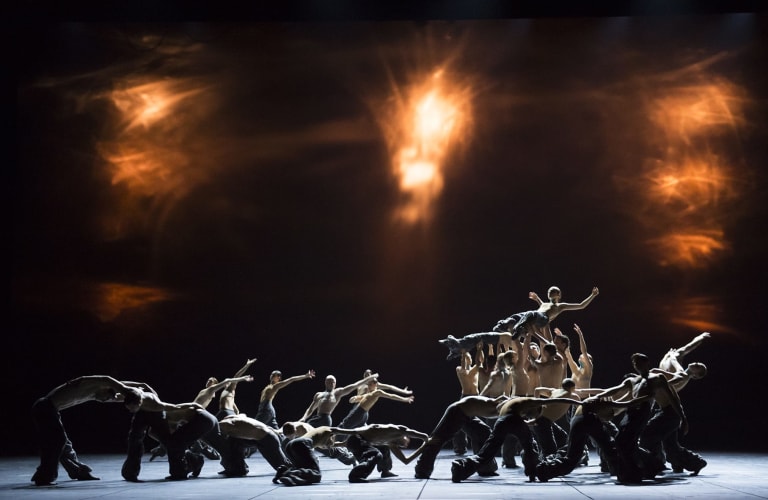 7/21 :
© Julien Benhamou / OnP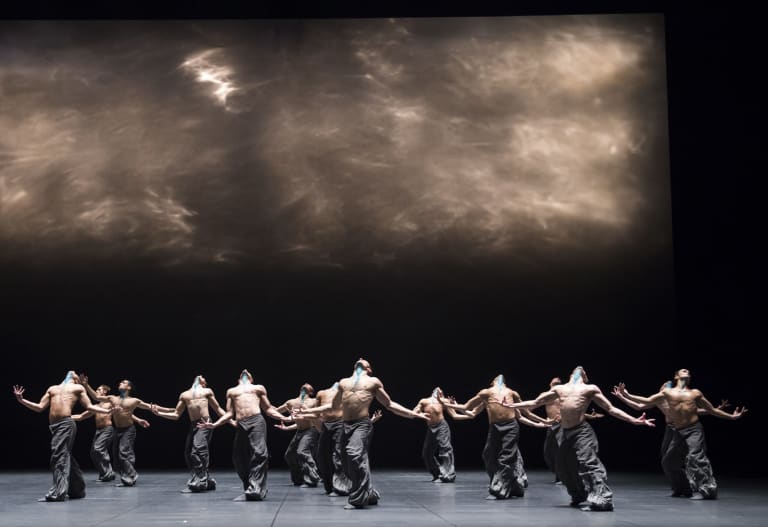 8/21 :
© Julien Benhamou / OnP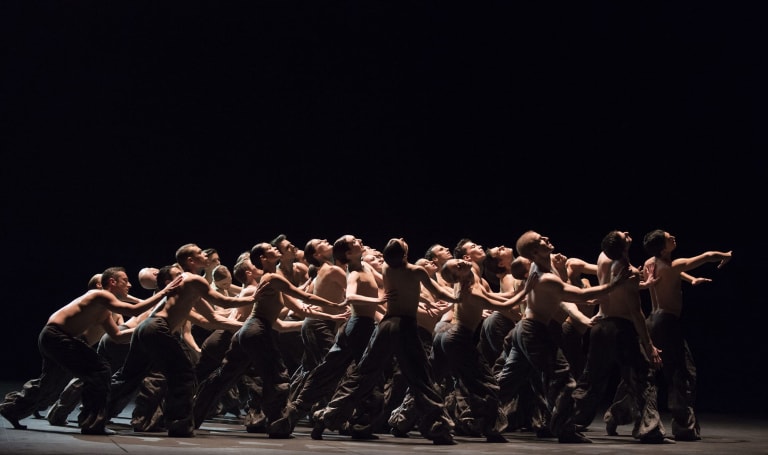 9/21 :
© Julien Benhamou / OnP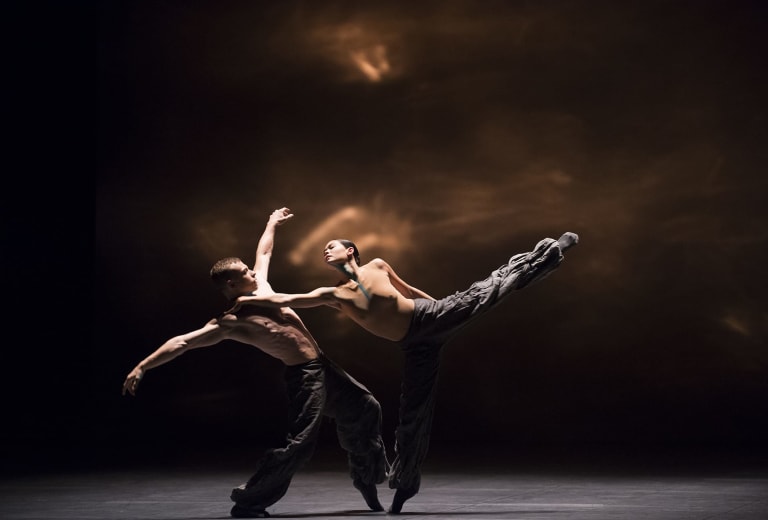 10/21 :
© Julien Benhamou / OnP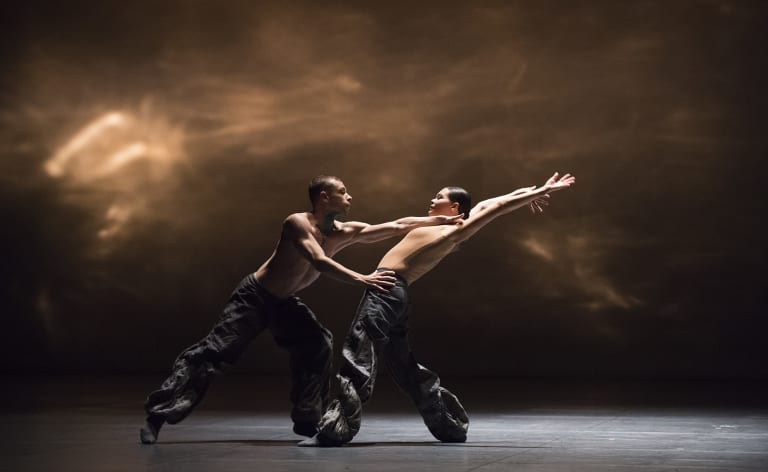 11/21 :
© Julien Benhamou / OnP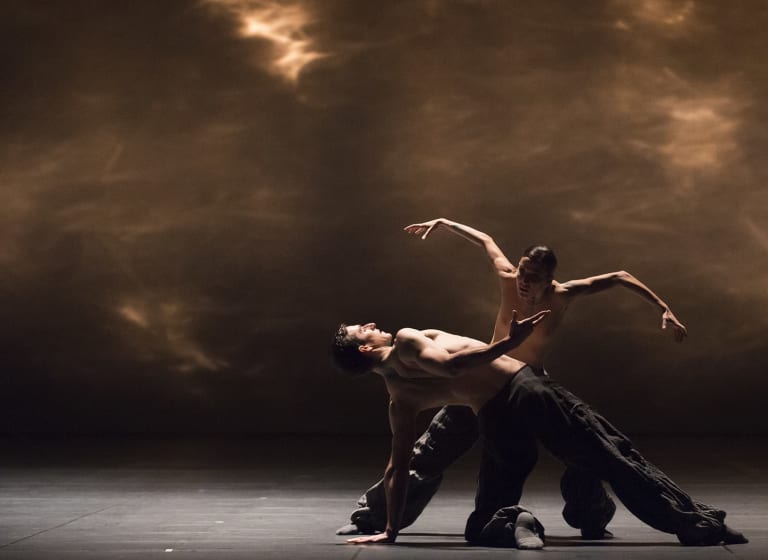 12/21 :
© Julien Benhamou / OnP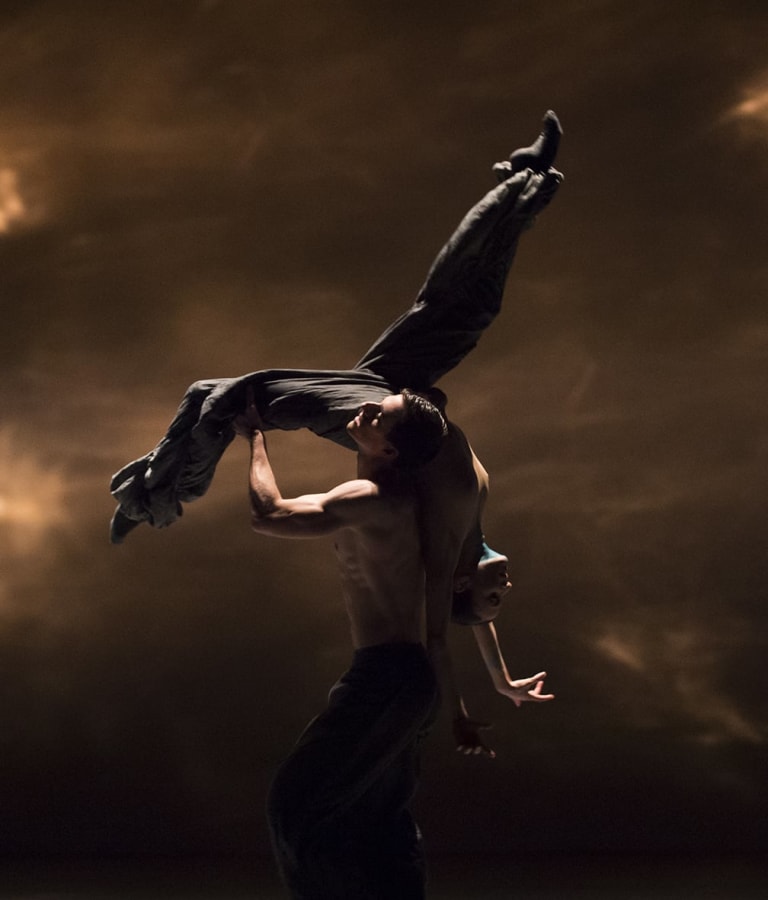 13/21 :
© Julien Benhamou / OnP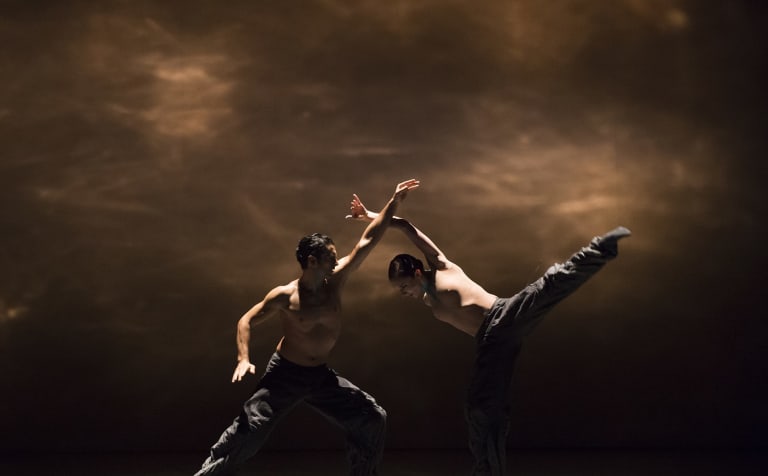 14/21 :
© Julien Benhamou / OnP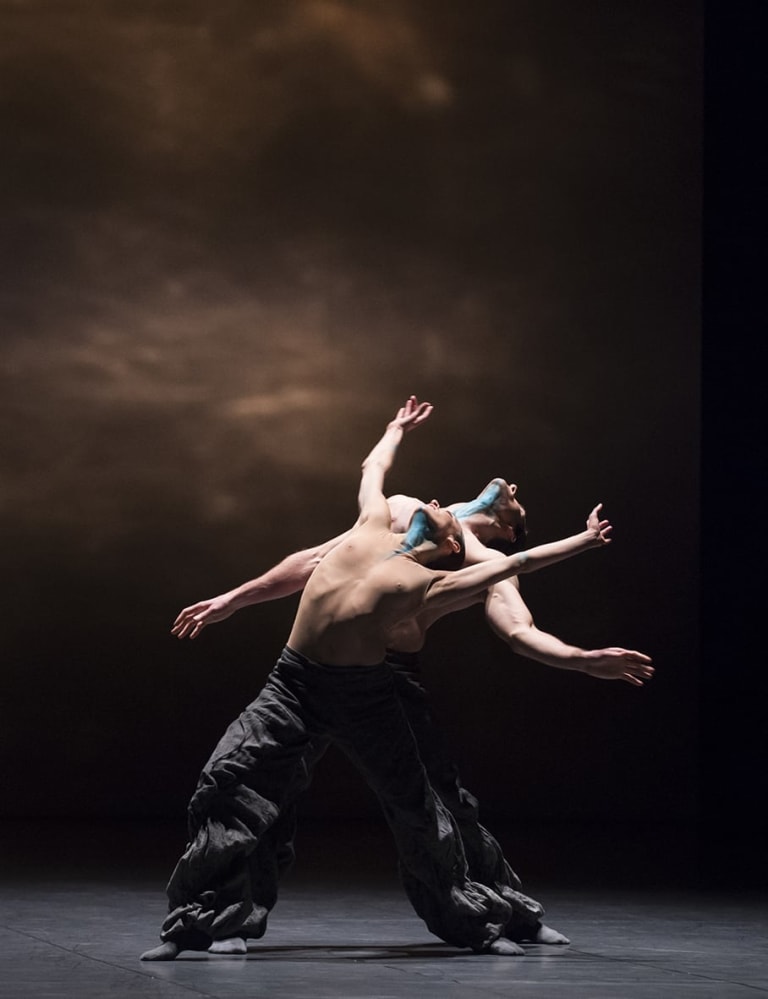 15/21 :
© Julien Benhamou / OnP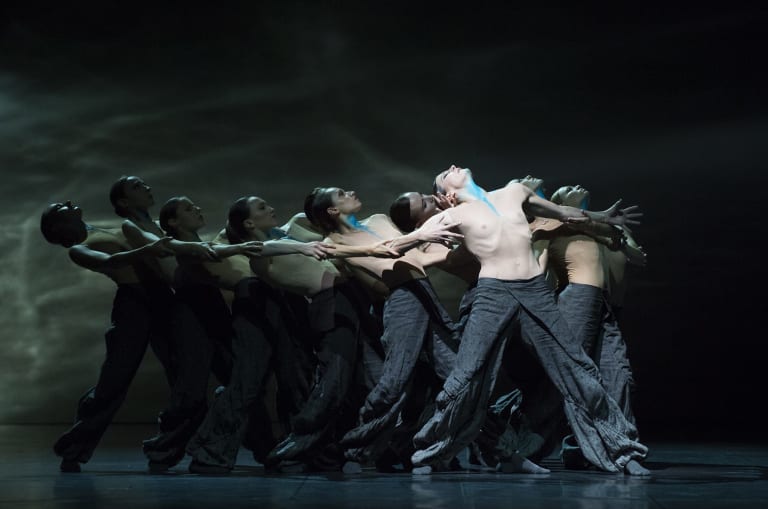 16/21 :
© Julien Benhamou / OnP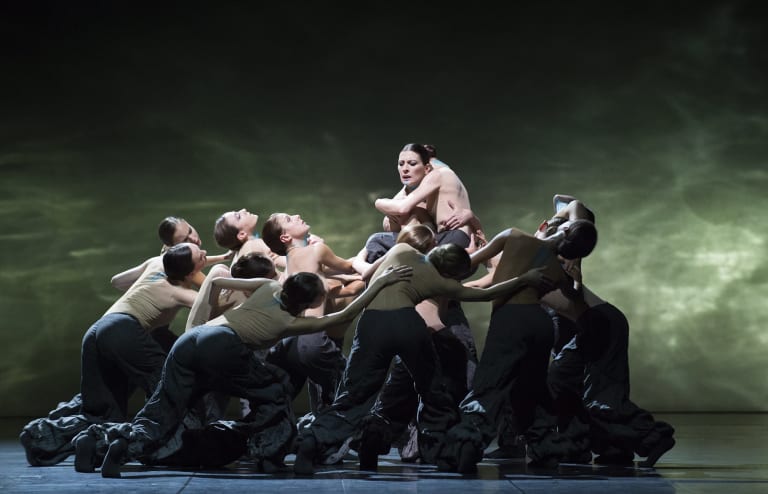 17/21 :
© Julien Benhamou / OnP
18/21 :
© Julien Benhamou / OnP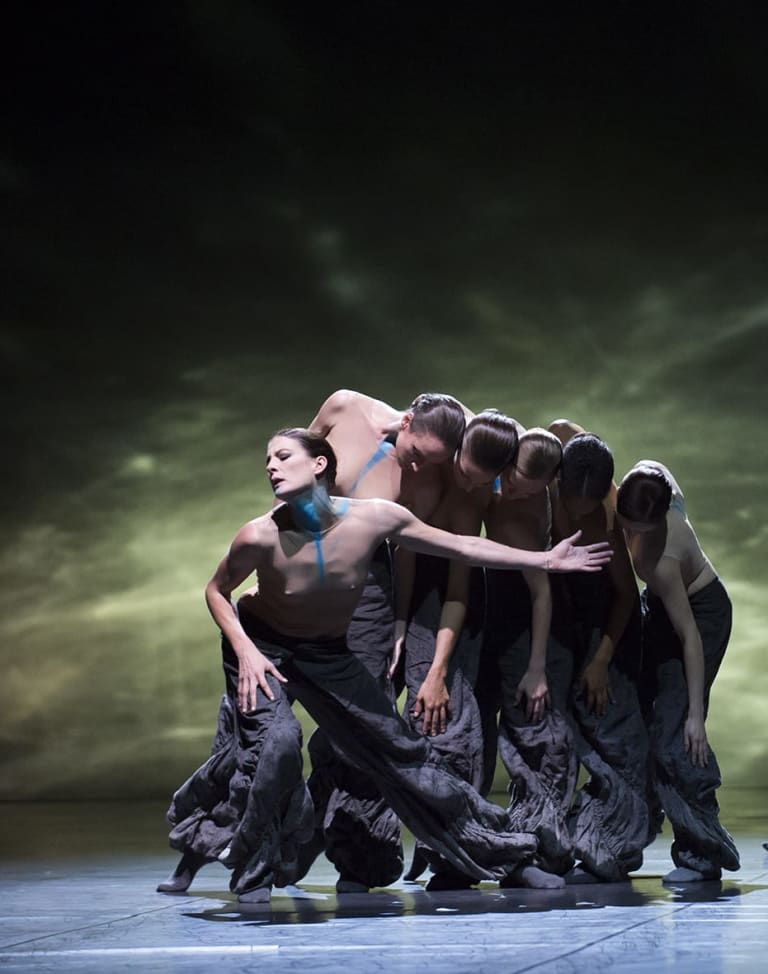 19/21 :
© Julien Benhamou / OnP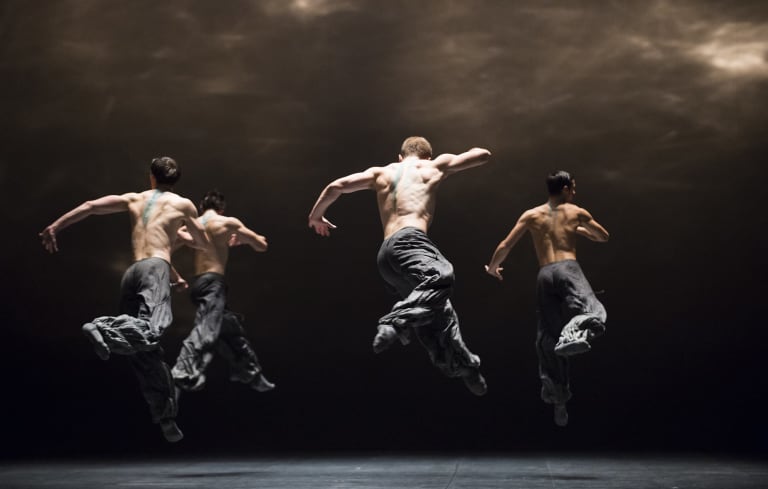 20/21 :
© Julien Benhamou / OnP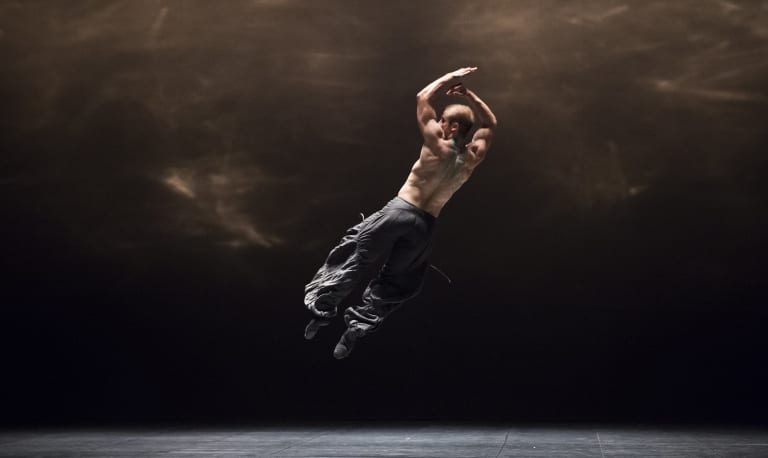 21/21 :
© Julien Benhamou / OnP
Videos clips
1/2 :
The Seasons' Canon de Crystal Pite - Teaser
2/2 :
Blake Works de William Forsythe - Teaser
Audio clips
Sehgal / Peck / Pite / Forsythe
— By In partnership with France Musique
Backstage
Article

Arts and performance

Article

Dance as a mother tongue

Podcast

Podcast Peck / Balanchine

Article

Shaking the Establishment

Article

Ari Benjamin Meyers makes the Paris Opera dance

Article

The life of the House
Article
Arts and performance
A fresh look at season 15/16
05'
During the summer break, we offer our readers a retrospective glaze on Stéphane Lissner's first season at the Paris Opera. Criss-crossings between scenography designed by plastic artists, electronic music and haute couture costumes… Art in all its forms was put forward and honored during this Ballet season.

---
"Creation feeds off exchange, in a flow of permanent inspirations, of shared breaths" underlined Benjamin Millepied, whose programming added a new chapter to the Paris Opera Ballet's history of artistic collaborations. In line with those between Carolyn Carlson and Olivier Debré, Christian Lacroix and George Balanchine or yet again Olivier Messiaen and Roland Petit, many were, during season 15/16 the dialogs between great names of the choreographic art and plastic arts, contemporary music or fashion.
Stage designers
For Alea Sands, his third creation for the Paris Opera Ballet, Wayne McGregor entrusted a major contemporary artist with his scenography. Allowing himself a few ventures away from museums and galleries, London-based Haroon Mirza came to sculpt his favorite material, light, in the Palais Garnier's precious casket, electrified by his association with the choreographer and Pierre Boulez's music . Laureate in 2011 of the "Lion d'Or" award of the Venice Biennale, the British artist offered a subtle and complex scenography, adding visual and sound elements such as light beams. 

Never denied, the plastic qualities of light and its capacity to redesign our environment are also at the heart of the United Visual Artist's research, leading figure in today's spatial installation. If the collective is well-known for creating scenography for the famous trip-hop band Massive Attack, it's the neoclassicism of Benjamin Millepied which they decided to take on, last September, on the occasion of the creation of the ballet Clear, Loud, Bright, Forward. An inaugural event which demanded an equally strong counterpart for the season's final bow. Challenge faced with the creation of Entre chien et loup, by resident choreographer of the New York City Ballet Justin Peck, and his association with one of the greats of 20th century plastic art, John Baldessari. On Bastille's stage, the young American's elegant gesture was drawn up by the rhythm of the great conceptual artist's paintings, rich in colors and pop culture references.

Musicians
As faithful as contemporary choreographers are to classic music, they remain curious for contemporary music and essential contributors to its broadcast. This is evidenced by the long and fertile collaboration between composer Thom Willems and choreographer William Forsythe.
To their three pieces programmed this season was added Blake Works 1,
a creation for which the former Director of the Frankfurt Ballet called upon an electronic music festivals regular guest:
James Blake
.
Multi-instrumentalist and composer of a music considered by many to be a soundtrack of our times, Blake's dialogue with Forsythe achieved to spread the echo of his electronic ballads from radios to the temple of French academism. Very fashionable at the moment, the hypnotic loops of electronic music are widely tributary to so-called minimalist music, as practiced since the 70s by Steve Reich of Philip Glass, among others. It is precisely the repetitive aesthetic of the latter that Nico Muhly's creations remind us of, third voice of the ballet
Clear, Loud, Bright, Forward
. Perfectly accomplished musician, author of music for ensembles, percussions, voice, and chorus as well as an opera, he delivered at the Palais Garnier a score perfectly in balance with the choreographic and scenographic intentions of his partners.
Fashion designers
Article
Dance as a mother tongue
A portrait of Crystal Pite
09'
Alongside her former master William Forsythe, who engaged her at the Frankfurt Ballet in 1995, Justin Peck and artist Tino Sehgal, Canadian choreographer Crystal Pite takes to the stage of the Paris Opera for the first time with a piece set to a score by Max Richter that revisits Vivaldi's Four Seasons. She tells us about her conception of dance, her career and her wishes. A Portrait
Crystal Pite doesn't remember a time in her life when she didn't dance. "I think I was always a dancer and always a choreographer too because I remember even as a toddler making up dances, ones that I would repeat and practice. I would use the same music, the same clothes, do them the same way every time," she says. "Being a dancer and being a choreographer was just this trajectory that I was on my whole life."
Now 45, that path has taken her to the pinnacle of the dance world. She is admired by William Forsythe and Alexei Ratmansky; she has worked with Robert Lepage. When Sylvie Guillem retired she confessed that one of her very few regrets was that she had never danced in a work by Crystal Pite. The best ballet companies in the world, including the Paris Opera Ballet and London's Royal Ballet beat a Pite herself remains both flattered and unaltered by the fuss. "It is an incredible honour to be making a work for the Paris Opera Ballet," she says, smiling. "Talk about pinching myself. It is such a gift and is going to be a great adventure."
In person Pite seems quiet and unassuming. She talks in sentences that have a habit of ending in the sound "hmmm" as she thinks about what she might say next. Yet watch her in a rehearsal room and she is an elemental force. She might speak softly, but she knows exactly what she is trying to achieve. "I like to see movement that has meaning and purpose and I like seeing people in a state of effort and striving," she says. "I am very moved by that.
"As a dance artist, I ask myself all the time why should we do anything as dance? It would be so much easier to do it with words." She laughs as she speaks. "I am trying to think of the viewer and how the audience might use the experience of watching dance as a way to bypass language and access other parts of themselves. It is visceral. We all know our bodies have a physical language and we all speak it. It is another kind of language and sometimes I feel it is my first language."
Her work as a result has a very direct connection to emotion, but she is also not afraid to grapple with serious thought and important themes. This desire to create work that matters has been deepened since she became a mother; she now has a five-year-old son called Niko, with her partner, designer Jay Gower Taylor. "I think there is a new kind of vulnerability and awareness that has come into my life since my son arrived that makes me feel I want to be very careful and choosy about the content I deal with. I want to work with content that is meaningful to me," she says. "I have only so many years, so many creations and I want to choose wisely."
Pite took her inspiration for her ballet for Paris Opera Ballet from Max Richter's version of Vivaldi's
The Four Seasons
– "both the structure and the content." She goes on: "I am trying to make this music visible. The resulting shape and structure of the choreography looks to me like natural phenomena. " It is also underpinned by the writing of the American Annie Dillard, particular the book A Pilgrim at Tinker Creek, which attempts to understand the process of creation in the natural world. "Annie's writing serves as a way to verbally articulate what I am trying to offer in the work – which is a sense of wonder and amazement," says Pite.  
The fact that The Seasons' Canon is presented on the same programme as Forsythe's Blake Works is a source of particular pleasure for Pite. The American choreographer has been her mentor and friend ever since she danced for five years with his Ballett Frankfurt. "It was profoundly important in my development as a dancer and a choreographer," she says. "I was 25, and I felt a bit out of my depth. I felt like an imposter, but he encouraged me to choreograph and I made two works while I was there."
An unconventional path
Her route to Frankfurt, and to ballet in general, had been quietly unconventional. Born in Victoria, British Columbia, she went to a local dance school, something she believes influenced her entire career. "I feel really fortunate that I didn't end up going to one of those big ballet schools. I think I would have died there," she says. "I was very lucky in my little ballet school because I had these amazing opportunities to create. My ballet teacher would give me the key to the studio and I would go at weekends and just make up dances. "
Her first job was with Ballet British Columbia, which she joined in 1988 and where she choreographed her first major work. After her years in Frankfurt, in 2001, she returned to Canada, basing herself in Vancouver, and the following year she set up her own company Kidd Pivot. "I always had it in my head that the final destination for me was to have my own company," she says.
Kidd Pivot remains the spiritual heart of her work, the place she forges ideas and experiments, always pushing in different directions, creating works that are full of strong feeling and often use words and other theatrical techniques such as puppetry alongside dance. Her work for them includes The You Show, which contains the duet A Picture of You Falling – the story of a relationship from beginning to fraught end. In 2011 she made The Tempest Replica, an examination of Shakespeare's play and in 2015, Betroffenheit, a collaboration between her and Jonathon Young, which explores the extreme effects of a traumatic event, and becomes a picture of human suffering and survival.
Simultaneously, she has continued to work with other companies around the world, forging a close link with Nederlands Dans Theater where she is associate choreographer. She has also worked with the National Ballet of Canada, Cedar Lake Contemporary Ballet, Cullberg Ballet and Ballets Jazz de Montreal. In 2013, she became an associate artist at Sadler's Wells in London and her first act was to create Polaris, a thunderous work for a cast of more than 60 to a score by Thomas Adès.
That impulse to think big when working away from her own company reveals Pite's interest in filling stages with challenging movement that ebbs and flows between the huge and the small. With dancers she knows intimately, she can explore intricate gestures and steps within a single body. Entering a company like Paris Opera Ballet for the first time, she takes full advantage of the scale. "I want to build complexity over a lot of bodies, and I know I can trust a ballet company to be able to do that beautifully. For The Seasons' Canon, Richter's score itself holds a tension between simplicity and complexity, between vast, vertiginous spaces and tiny densities. That's the tension I always strive for – I love the energy created by contradiction. I'm curious about whether choreography can evoke both the micro and the macro."
It is the emotional weight and physical detail of all Pite's work that makes her so distinctive, but she does not see herself as following any particular style. "I would say I am like a hybrid of all the things I have learnt, all my early teachers, all the choreographers I have worked with – more than 30 in my dancing days. In the early days of my company so much of what I built came out of my own body, my own limitations and possibilities.
"Now I don't dance anymore I have had to find a way to deliver choreography that looks like mine through other people. That has been a really interesting shift, and I think my choreographic vocabulary is becoming more interesting because my own body is not getting in the way."
The elusive magic of live performance, the sense that performers are bound together in a rite of communication with the audience, fascinates Pite. "What I love about live dance is that the art that you are watching is always in a state of disappearing. It is so ephemeral. It leaves these traces behind but they are just dissolving. So it is very, very present. For the dancer and the viewer. You are always in a state of loss and there is something very potent about that."
---
Sarah Crompton is one of Britain's most respected writers and broadcasters, commentating on all aspects of culture and the arts. Her work has appeared in The Guardian, the Sunday Times, British Vogue, and the Economist magazine Intelligent Life among others. She specialises in writing about dance; her first book was a history of Sadler's Wells in London, Sadler's Wells : Dance House, Oberon Books, 2013.
Podcast
Podcast Peck / Balanchine
"Dance! Sing! 7 minutes at the Paris Opera" by France Musique
07'
" Dance! Sing! 7 minutes at the Paris Opera" offers original incursions into the season thanks to broadcasts produced by France Musique and the Paris Opera. For each opera or ballet production, Judith Chaine (opera) and Stéphane Grant (dance), present the works and artists you are going to discover when you attend performances in our theatres.     
Article
Shaking the Establishment
Tino Sehgal at the Palais Garnier
04'
Winner of the Golden Lion at the 55th Biannual Festival of Contemporary Art in Venice, Tino Sehgal has established himself as a major figure on the contemporary artistic scene. Invited to the Paris Opera for a new work with the dancers of the Corps de Ballet, he occupies the auditorium and the public spaces of the Palais Garnier in order to question more effectively the modalities of dance.
Abandoning classical arabesques in favour of freer choreographic forms is an unfamiliar exercise that the dancers of the Opera have achieved with "a lot of commitment" says Sehgal with enthusiasm. He exchanged ideas with them before beginning rehearsals and applauds them today for their professionalism.
Artist and choreographer Tino Sehgal likes to remember his initial training as a dancer. Born in 1976 in England to a father of Indian origin and a German mother and brought up on both sides of the Rhine, Tino Sehgal studied both Economics and Dance and soon performed for the French choreographer, Jérôme Bel, and the Ballets C de la B. He then developed what he qualified as "constructed situations" in which it is not a question of performance but of choreography interpreted and executed in a museum or art gallery.
What constitutes a work of art? What is crystallised by the experience of art? These are the questions raised by this artist-choreographer whose exploration of the relationship between dancer and audience loosens up temporality and provides a more fluid sense of movement.
Invited to create a piece for the Paris Opera, Tino Sehgal approached the Palais Garnier as a "museum of dance" and re-situated the viewpoint of the spectator. "I'm interested in the different possibilities that choreography can offer in a museum," he says. In mapping out the itinerary for the evening, he invited audiences to wander individually through the opera house, exploring four public areas before assembling in the auditorium. To conclude the evening, he offers a final creation in the main theatre and brings his dancers down off the stage in a desire to bring dance "closer" so people can feel "the vibration of the dancer" and get beyond the merely visual through the experience of this proximity. The spectator is thus seen as part of the work, and the stage, which he perceives as "too collective and rigid", is no longer the only focus.
His choreography makes total sense through this immediacy. Indeed, Tino Sehgal has chosen not to give his new piece a title: "Do I want to give meaning to all that? It already speaks for itself, no need to give it additional meaning with a title".
Ephemeral by definition, Tino Sehgal's dance does have a more perennial aspect through the use of repetition. His most emblematic work, Kiss (2002) required a couple to reinterpret famous embraces from great works of Art: in a minutely choreographed, eight-minute repeated sequence, the dancers passed seamlessly from one position to another, then reversed their roles. Invited to the Guggenheim, the MOMA, the Pompidou Centre and the Palais de Tokyo, this artist has made his mark on the history of art.
Except for one detail… The acquisition of one of his works consists in a purely oral transaction between the artist and the directors of the museum. There are no written contracts at any point in the process and the performance conditions of his art works forbid all use of video, photography, printed press communiqués, catalogues, hand-outs and explanatory wall-displays: a beautiful response to the issues of experiencing art in situ and the living dialogue between visitor and artist, here and now.


Sehgal/Peck/Forsythe, from 26th September to 9th October, Opera Garneir
Tino Sehgal at the Palais Tokyo, carte blanche from 12th October to 18th December 2016    
Aliénor de Foucaud
Article
Ari Benjamin Meyers makes the Paris Opera dance
A new space for new music
07'
For his first production at the Paris Opera, the artist-choreographer Tino Sehgal has collaborated with the composer Ari Benjamin Meyers whose original music for eight musicians was created for this occasion. An eclectic figure on the contemporary music scene, equally at home in opera houses and on the Berlin club scene, Ari Benjamin Meyers has no hesitation in defying convention and, like Tino Sehgal, offers here a new kind of artistic experience. In the pit, electric guitars and basses shake the walls of the Palais Garnier alongside cellos and percussion. Encounter with a new breed of composer.

---
How was the project born?
I've been a friend of Tino Sehgal's for eighteen years. I've composed for his choreographic pieces just as he has collaborated in the conception of several of my projects, notably Symphony X. When he suggested I wrote something for a new production at the Paris Opera, veritable temple of classical dance, I admit I was rather surprised. We have both worked a lot outside the establishment. Today I see this project as a comeback. At this point in our careers it is interesting to return and work in places that are bastions of tradition and with such strong social and historical associations. The experience has turned out to be really interesting: there is a new generation at the Paris Opera who are shaking things up.
---
So it was the meeting between the artist and the opera house that prompted you to compose for this work?
Tino Sehgal is an artist who flouts codes and conventions. Inviting him to an institution that is such an eternal symbol of those conventions and traditions is in itself a way of challenging them. I took his proposition very seriously. Together we thought about what ballet means today, for ourselves and for the public. I share Tino Sehgal's conception: we have both tried to create new spaces and to break through the frontiers separating the spectator and the performer and offer a new way of listening to music. The force of the project lies in the encounter between the work and the place. That's why I chose to mix classical instruments and recorded material, to adopt scoring halfway between rock group and chamber orchestra and to use highly technological equipment. The sight of that equipment in the pit of the Opera Garnier creates a powerful contrast. We are not used to hearing that at the Opera, in terms of volume and amplification alone.

You have a fairly atypical background. Your name is almost better known in the field of fine arts; you have a contract with an art gallery (Esther Schipper, the same gallery as Tino Sehgal) and your works are performed more often in museums than in concert halls. However, you have also been invited to some prestigious opera houses and you have written three operas. Where does it come from, this diversity that is at the heart of your work?
Opera remains for me the most accomplished musical form for a composer, even today. In one sense, it is even the most social. It is the only form capable of creating its own universe, a universe where people can sing and not speak to each other. I'm struggling to rehabilitate opera as the ultimate contemporary art form. The same goes for ballet. There is nothing purer than the universe engendered by ballet: a universe in which movement is the sole mode of expression. What could be more authentic and primitive in the noble sense of the term? On the other hand, I enjoy questioning the institutions, the places that house these forms. It is indispensable to question what those monuments signify for us today. What are we doing today in these structures? You can create the most revolutionary, the most radical piece in the world, but in a place like the Paris Opera, it will still be regulated by a series of coded, ritualised actions that maintain established frontiers and separate the interpreter from the spectator. In such a situation, how far are we capable of creating an innovative project? In my view, new music cannot exist without new spaces to engender new audiences and perhaps even a new musician. The architect Cedric Price talked about Fun Palace. I also like the term Kunsthalle which would refer to a centre for contemporary art in which the exits and entrances, the movement of the public, would be freer and more fluid.
---
Did the idea of creating a new space for music come from your association with fine arts and your work on "new" objects with contemporary artists?
In 2007, I was musical director for Il Tempo del Postino, a work combining music and fine arts, with director Hans Ulrich Obrist and artist Philippe Parreno. They asked various artists like Olafur Eliasson, Dominique Gonzalez-Foerster, Douglas Gordon, Pierre Huyghe and Tino Sehgal to think about a new form of exhibition freed from the traditional museum and art gallery framework. I learnt a lot from that experience. Contemporary artists have invented some extraordinary spaces whilst composers remain blocked and don't seem able to go beyond the concert framework. Music has always been remote from contemporary art's reflections. The very idea that a piece of music could be presented and exposed somewhere is something radical. More often than not, music is mediated by other arts like video.
How does writing for the opera differ from writing for the ballet?
The composition of an opera is a much more personal and intimate activity. You can work with your collaborators but an opera remains an autonomous and independent work. On the other hand, scores for contemporary dance can be very open and flexible. They can be transformed in the course of performance, and improvisation plays a very important role in the creation of the music. The composition of (sans titre) (2016) is situated between these two processes. I began by proposing musical sequences and he came back to me with suggestions. We continued this exchange regularly during rehearsals. In a sense, our collaboration back and forth, remains very classical.

---
What were Tino Sehgal's intentions? Did he guide you by giving you themes or directions to explore?
It's less a question of themes than of concepts. For us, the piece had to question the relationship between people and technology, the machine and the individual. We live in a hyper-connected world and we wanted to give the ballet a strongly technological dimension, not only as regards choreography but also in its musical treatment. We also worked on the idea of a remix, the idea of an original version which had been altered, modified over time. What does that produce and how do you make something new with pre-existing material? Isn't that what we're doing at the Paris Opera: with the classical dancers of the Ballet and the opera singers with the repertoire?    

Interviewed by Solène Souriau
Translated from the french by Richard Neel
Article
The life of the House
A fresh look at season 15/16
05'
---
The life of the Company
The life of the Orchestra and Chorus
The life of the Academy
Partners