"Dance! Sing! 7 minutes at the Paris Opera" offers original incursions into the season thanks to broadcasts produced by France Musique and the Paris Opera. For each opera or ballet production, Nathalie Moller (opera) and Jean-Baptiste Urbain (dance), present the works and artists you are going to discover when you attend performances in our theatres.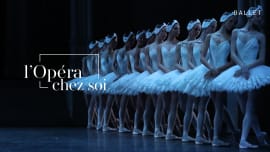 Swan Lake by Rudolf Nureyev
Drawing on ancient Slavic and Norse mythology where destiny is often born out of the mysterious forces of nature, Swan Lake has become a legend in its own right...