Unaware that Siegfried's glory is now behind him, Brünnhilde pushes her hero towards new exploits and thus to his downfall: an end that seems increasingly inevitable as the corruption that stains the world becomes ever more salient. Moral values are overturned and the pure are betrayed, even by their own. In the very Prelude itself, has not the thread of life, spun by the Norns, been broken? As the Ring is restored by Brünnhilde to the Rhinemaidens in a final gesture as redeeming as it is fatal, Walhalla bursts into flames. This concludes the Ring Cycle, and, with it, the reign of the Gods. But what of the future?
---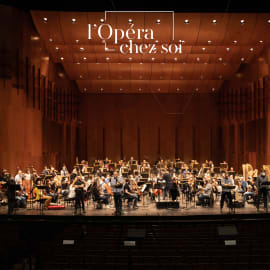 THE RING ODYSSEY - A film by Jérémie Cuvillier
At the end of November 2020, Philippe Jordan conducted The Ring of the Nibelung at the Opéra Bastille and the Auditorium of Radio France, with the Paris Opera Orchestra and Chorus...