From the beginning of the prelude, a storm rumbles, followed by an emotional tempest that continues to rage until Wotan bids a heart‑rending farewell to his daughter Brünnhilde. Although in Die Walküre passion is omnipresent, stronger than hatred, jealousy and divine authority, love is always ultimately smothered. In a flow of images as poetic as they are subversive, pitting Sigmund and Sieglinde against the malevolent Hunding and Fricka against her husband Wotan, Wagner portrays characters of rare psychological depth: beings who, lost in their torments and the impossibility of reaching their aims, await one who will embody a better future.

Cast
Avec L'Orchestre de l'Opéra national de Paris dirigé par Philippe Jordan

---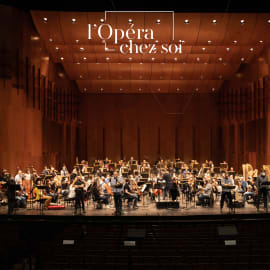 THE RING ODYSSEY - A film by Jérémie Cuvillier
At the end of November 2020, Philippe Jordan conducted The Ring of the Nibelung at the Opéra Bastille and the Auditorium of Radio France, with the Paris Opera Orchestra and Chorus...