The Magic Flute is undoubtedly one of Austrian composer Wolfgang Amadeus Mozart's most universal operas. In this initiatory and symbolic narrative, Papageno dreams of one thing alone: "finding a little wife". In Robert Carsen's production, Florian Sempey plays an unusual character, more like a hiker than a bird-catcher...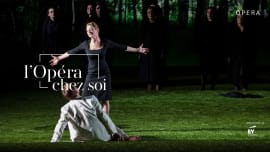 The Magic Flute by Wolfgang Amadeus Mozart
Mozart's last opera is a dazzling extravaganza that takes the form of an initiatory tale.